[UPDATE: I Suck at Reporting. Changes below. ] Whoa! Sony just announced a set top box that can downloadstream HD video and audio over the internet for use on your TV. Free! Free? Of course, any system like this is only as good as its content—Sony's is coming from AOL, Yahoo! and Grouper, as well as Sony Pictures Entertainment and Sony BMG Music. I think Spiderman is a movie you can DL. But obviously, if the service is free, and unable to bill for premium content, there isn't going to be much, other than from Sony Pictures. The system will also let people access other net content, like RSS feeds and "user generated videos"
Oh, the hardware itself is a small module that fits into most new Bravia TVs, small enough that it won't prohibit the TV from being hung on the wall. And its wireless. [UPDATE: It's ethernet.]Sounds like it'll take a long time to DL content. And that it probably has a HDD. [UPDATE: It doesn't]And since it only works with some TVs, this means that it uses some hardware inside of the TV to function.
Of course, it's Sony, so it has to be a closed system in some way. Here are the limited number of TVs that support the tech.
The new TV models include the KDL-46S3000, KDL-40S3000, KDL-32S3000 and KDL-26S3000 units - all shipping this spring.
G/O Media may get a commission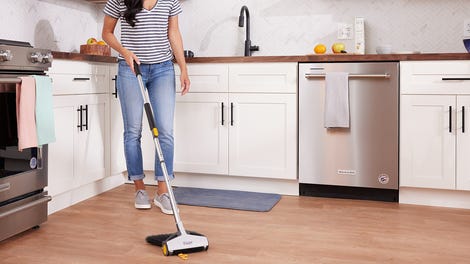 BOGO 50% Off
Flippr - BOGO 50% Off


[UPDATE: Greggy B. Thanks for the Fact Check.]

Sony [Sony]