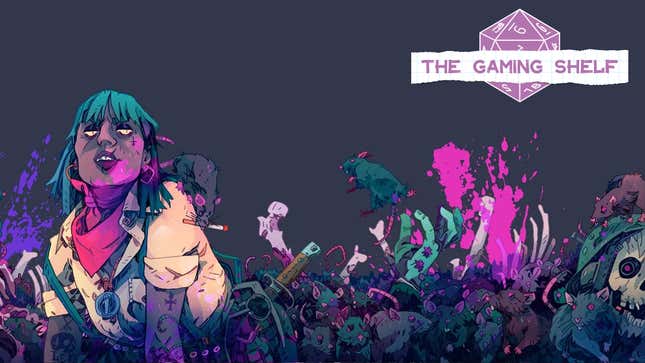 I'm a Grant Howitt stan, so when Rowan, Rook & Decard announced their newest endeavor, Eat the Reich, I was already in line and taking notes. This game will get a longer feature from io9 later in the week, but the quick pitch is sexy, over-the-top vampiric ultraviolence in the 1940s as you fight and bite your way towards your ultimate goal: exsanguinating Adolf Hitler.
Included in this week's Gaming Shelf is a new magazine: Unbound Zine, which promises a plethora of fantastic TTRPG supplements in the future. We've also got an esoteric ritual RPG using tarot cards (Terminus) and a shout out for 3 Minutes, which is nearing the end of its crowdfunding and is a TTRPG inspired by Ultraman and the tokusatsu genre.
So gather your friends, your dice, your various methods of divination, and get to gaming.