Check out the latest images and trailer from Parasitic, the movie that's not afraid to let a gooey alien ruin a gorgeous bartender's, um, attributes. It's what schlocky creature features do best...burst out of people. Plus more Panzer 88!
Parasitic
Check out the trailer for Parasitic, plus a few stills. We're pretty impressed with the monster pics — the more practical FX there are in creature features, the better they are. Last we heard, this film was still waiting to hear back from a few festivals. Come on, indie movie supporters — add Parasitic to your lineup. We're itching to see more. But if you're going to have a giant tentacle waving in between an actress' upstairs bits, we think it's only fair that we see a penis popper at some point during this film.
Official Synopsis:
After a strange meteor destroys a communications satellite and crashes into Tampa Bay, a sickly looking fish finds itself the meal of a beautiful nightclub bartender named Val. Moments later, as the bar is closed and locked tight, the infected Val becomes ill and all Hell breaks loose. Hidden from the others, the parasite she has unknowingly eaten rapidly grows, bursting from her throat and becoming the puppet master for the chaos ahead. With no possible way to reach help or escape, the trapped club-goers must fight to survive and plan to destroy the creature before it is let loose into the world.
[via Undead Backbrain]
Mardock Scramble
Follow a teenage prostitute who's down on her luck (aren't they all?) through Mardock City; I believe this film is based on a novel of the same title. The cityscape looks great, and we're curious to see what else this world holds. Are any of you fans of the book? Let me know, I'm curious.
G/O Media may get a commission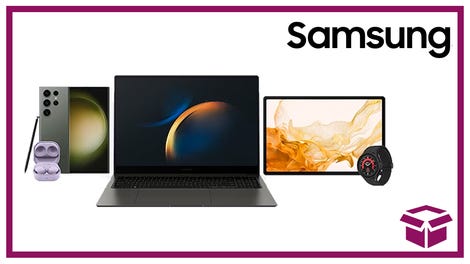 24 hour deals
Discover Samsung - Daily Deal
Official Synopsis:
The story revolves around a down-and-out teen prostitute in Mardock City named Rune Ballot. One day, she's picked up by an ambitious casino manager named Shell who gives her everything she could want. Renewed by a false innocence, a false past, and now the false life Shell has given her, Ballot feels grateful. However, she can't help but be curious about why he's done so much for her, so she does some research about his past on a computer. This turns out to be a mistake which will change her life greatly. When Shell finds out what she's done, he attempts to burn her to death by blowing up her car.

Due to the high crime rate in Mardock, a new law called "Scramble 09" has given police carte blanche to take extreme and otherwise illegal measures to revive crime witnesses. With this in mind, they allow a professor to bring Ballot back from the brink of death by reassembling her entire body with reinforced synthetic fiber. When she finally wakes up, her confused mental state eventually turns toward revenge as Shell is revealed as her killer.
NSFW TRAILER

[via Quiet Earth]
Monkey King
The concept art for Chow Yun Fat's new film Monkey King is blowing my mind, take a gander:
This is the Ox King in Soi Cheang's 3D film called The Monkey King. The film stars Chow Yun Fat, Chen Qiao (playing Princess Iron Fan), Aaron Kwok (concept art) and Peter Ho. Escapist Magazine pointed out the obvious Darksiders similarities, and I happen to agree, not that that's a bad thing.
[Film Smash via Twitch]
Panzer 88
Bloody Disgusting has a new interview with director of the World War II demon movie Panzer 88, Peter Briggs, along with some official Weta concept art. In this film, a lone Nazi tank crew encounters a monster. We're in. The latest news on Panzer is that actor Luke Bakker has been reading for the role of Heinz.
Check out more at Bloody Disgusting.
Almaz
And finally here's the trailer for the short film by Elliot Kealoha Blanchard, which is pretty complicated so we'll let him do the introductions:
The film follows four Russian exiles through a chaotic night of confrontation, revenge, and rebirth. Almaz is equal parts science fiction, arthouse, and mob love letter. Think of it as Little Odessa meets Holy Mountain.