After a long wait, the TiVo Series3 DVR is finally out. Sure, the new model supports recording two coveted HD sources at one time, and still offers most of the features we loved from the Series 2 (though TiVoToGo is gone for now). But, an $800 price tag might be steep for mainstream buyers and competition is afoot. Our hyperfuturistic 4d graph breaks the Series 3 down against the DISH ViP622. Unfortunately, consumers have to choose more between cable and satellite in this matchup than between DVRs, as neither box supports its counterpart. Check out the jump for the jumbo banana split topped with double cherries we call the Frankenreview - we read, so you don't have to...read...as much...you're still actually reading...we realize this...
Frankenreviewer says:

Unit Design
"The new TiVo boasts a sturdy, metallic frame...it'll look great in your entertainment center next to any silver or black components."
"I was struck by the high resolution of this integrated display, which produced impressively legible text."
"...will [display] the title of the show—or shows—you're recording at any given time."
- The display can be turned off entirely as well - nice touch.
G/O Media may get a commission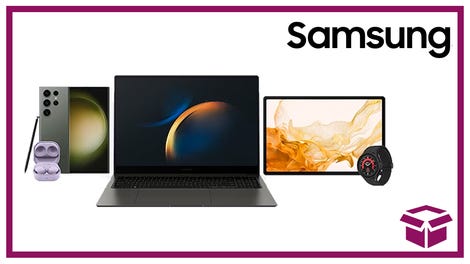 24 hour deals
Discover Samsung - Daily Deal
Photo Source: Gear Live
Remote

"The new remote is now completely backlit, with all buttons labeled directly."
"TiVo has tweaked the button layout on its trademark peanut-shape remote control, and the result is even more comfortable to use than before."
"...ribbed, textured finish covering the back lower half...helps you keep the symmetrically shaped control pointed in the correct direction."
"In addition, the Series3 remote adds a learning function that can be used in lieu of programming it directly."
- But until it's a true universal, we don't care.
Photo Source: Gear Live
Interface
"For the most part, the onscreen Series3 interface is all but identical to that of its Series2 predecessor."
"I was less pleased by the quality of the Series3's menu fonts, icons, and other graphics; apparently they were copied from a standard-definition TiVo without any regard as to how they would look on an HD display."
- Looks like things are too identical.
Video Quality

"TV geeks will be thrilled to note that the Series 3 is the only THX-certified DVR."
"we noticed no differences in the TiVo's video quality vs. that of respective cable and antenna reception on other devices."
"I could see no difference between digital programming viewed live (with or without the TiVo Series3) and the same content as played back from the DVR's hard drive."
"The dual-tuner functionality also worked smoothly."
- There is a difference between HD and recorded HD on my Motorola box, sounds like Tivo fixed the issue.

Other
"After several hours of constant use, I was also impressed to note how quiet the Series3 DVR was."
"The Series 3 has no video inputs."
"Today's CableCard is a one-way device...which means that you can't order pay-per-view movies."
"... the TiVoToGo feature...has been is indefinitely disabled."
"There's also an external SATA port which should eventually give the Series3 the option for add-on hard drives to expand its recording capacity."
"...any of the programs we recorded included a warning that the content provider had encoded them for "restricted viewing," meaning we were precluded from the possibility of saving them to a VCR or DVD recorder. In other words, the only way to watch these shows seemed to be via the HDCP-encoded HDMI output."
"TiVo is working on isolating the problem."
Final Thoughts

"No cable DVR hardware can match the ease of use or recording reliability of a TiVo product. That said, satellite TV subscribers have no reason to consider the Series3."
"So, yes, the TiVo Series 3 is the Lexus of video recorders, exactly as its manufacturer promises. Here's to anyone who can afford to drive one home."
- Drive one home, and fill it with gas monthly.
Specs
Supports:
Digital cable (HD and SD)
Analog cable
ATSC terrestrial over-the-air digital
Product Dimensions
Box: 16.5" w x 12.625" d x 3.375" h
Remote control: IR-36 Button
Phone Line: Use this jack to connect the TiVo box to your home phone line.
Digital Audio: Use an optical digital audio cable (sold separately) to connect the TiVo box to your home theater system for digital sound.
S-Video Out: S-Video provides a high quality standard definition picture. It does not provide high-definition video. When you use S-Video, connect a separate cable for audio.
Component Video Out: Connects to a TV or A/V system. Component Video provides a high-definition picture. Connect a separate cable for audio.
Composite Video and Stereo Out: Connect the Left/Right Audio cables (the white and red ones) to these jacks for analog stereo sound.
Ethernet: Connects to an Ethernet cable. Use this jack to connect the TiVo box to your home network.
2 USB Ports: Connects to a USB network adapter.
HDMI Out: Connects to a TV or A/V receiver, or home theater system. HDMITM technology provides a pure digital connection for high-definition video and digital audio all in one cable.
2 CableCARD Slots: For use with CableCARD decoders. CableCARDs allow the TiVo box to receive and decode encrypted digital programming, such as premium channels.
E-SATA: For future use.
Cable In: Connects to your cable TVsource. Connect the Coaxial RF cable coming from the wall to this jack.
Antenna: Connects to a TV antenna. Connect a Coaxial RF cable from your antenna to this jack. This allows the TiVo box to receive analog or digital broadcasts, including HD programming, over the air.