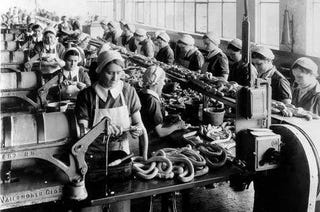 Hey, friends! I have some questions for you. Do you like gadgets? Do you like Gizmodo? Are you young and impressionable and looking for a break into tech writing? Awesome! We are looking for you. The Giz Morning team (Wilson Rothman, Frucci, Charlie, Jesus, Addy, and Mark Wilson) are looking for a set of hands and eyes to help us out with our grueling blogging lifestylez. Interested? Read on.
You don't actually have to be in NY. You just have to be around for NY's morning hours. The work that we need help with can be easily accomplished over the internet.
If you're in NY, that's a bonus. You'll get lots of hands on time at press events, dealing with shipments of fun toys from tech companies, erotic oil massages, and maybe even a bit of writing.
You should be interested in gadgets (obviously), have decent grasp of the tech blogosphere, have strong organization skills, and be able to write well. Photoshop and video skills are a plus. Still interested? Shoot an email to tips@gizmodo.com with "Morning Intern" in the subject line with a cover letter selling us on why we should let you work for us for free. No attachments, please.