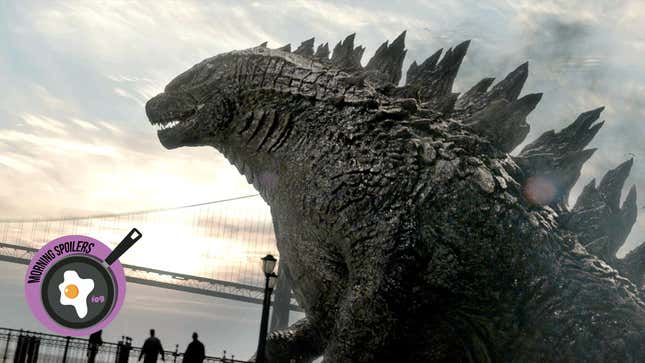 Paramount has confirmed that Star Trek: Prodigy is coming back in 2023 in a new promo that also has some sneak peeks at the second season of Yellowjackets and the final season of Star Trek: Picard. An old face returns in a new role in the new Flash episode, and we've got a sneak peek at the next episode of the supernatural/horror show Servant. Spoilers, start your engines!

---
Daddy's Head
Deadline reports filming has begun on Daddy's Head, a new horror film from director Benjamin Barfoot (Double Date) starring Julia Brown, Rupert Turnbull, Nathaniel Martello-White, and Charles Aitken. The story concerns "a boy and his young, recently widowed stepmother" who "find themselves in fear for their lives after they are visited by a strange and unexplainable creature. Something that appears to mimic a horrifying version of the boy's recently deceased father."
---
Dead Hot
According to Variety, Tubi has acquired the streaming rights to Dead Hot, an unscripted feature film described as a cross between The Craft and The Simple Life in which Vanessa Hudgens explores Salem, Massachusetts "along with her best friend, musician G.G. Magree. Together, "they set out to learn about witchcraft, ghost hunting, and connecting with the spirit world."
---
The Unheard
Deadline also reports Shudder has acquired The Unheard, the latest film from The Beach House director, Jeff A. Brown, in which "20-year-old Chloe Grayden undergoes an experimental procedure to restore her damaged hearing" but "begins to suffer from auditory hallucinations seemingly related to the mysterious disappearance of her mother." Lachlan Watson, Nick Sandow, and Brendan Meyer are attached to star.
---
Fast X

Empire Magazine has new looks at Jason Momoa and Brie Larson in Fast X.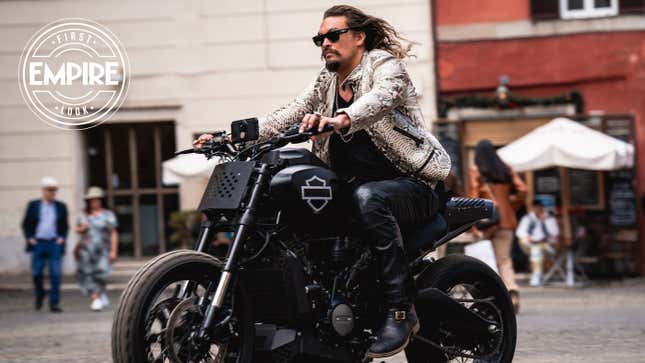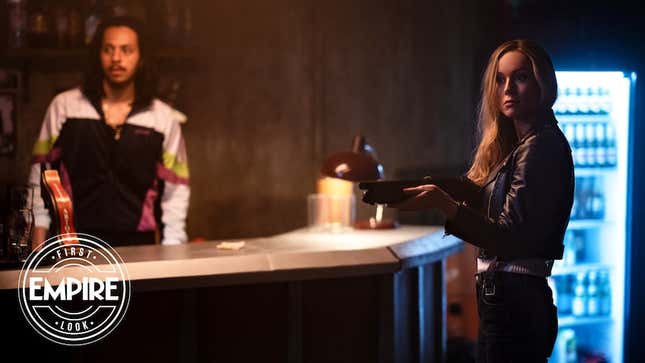 ---
Scream VI
Scream VI enjoys a Guess Who?-inspired movie poster since Paramount and Hasbro are owned by the same media conglomerate.
---
The Portrait
A recent widow is haunted by what's apparently a 17th-century painting of her dead husband in the trailer for The Portrait.
---
Moon Garden
After a little girl slips into a coma, she awakes in "a darkly surreal industrial dreamworld" in the trailer for Moon Garden, a fantasy film with stop-motion elements that looks like a more sentimental version of The City of Lost Children or Jan Svankmayer's Alice.
---
Godzilla and the Titans
In a new interview with Collider, producer Matt Shakman revealed the Godzilla and the Titans TV series will only share "some overlap" with Legendary's Godzilla and King Kong movies.
It is, it's a part of everything, obviously, no matter what the scale of something. You always run out of money eventually, even if it's Harry Potter or Star Wars, Star Trek, Godzilla, you run out of money. But it's less about carrying out shots, although eventually, you have to do that, and more just about storytelling. You know, how much was Godzilla going to factor into the story, and he has a very important role to play, and how he factors into the series is a big part of it. So that was the bigger driver, and he's not the only Titan that you're gonna meet along the way. So there's, yeah, there's a VFX conversation constantly happening in that.
There is some overlap, though we were not heavily involved in talking about it with Adam Wingard and his team. Legendary is the studio for our show, as well as for the films, and so they sort of sit at the juncture there between the two, and they have a mythology department there which is wonderful. So they weigh in on how things might overlap, how certain creatures need to stay on one side or the other, and so there is a lot of conversation about it. But in terms of how closely the narratives overlap, it's not as involved to say, an MCU kind of Disney+ film crossover. It's less organized.
---
Harley Quinn
In conversation with Variety, Harley Quinn co-showrunner Patrick Schumacher revealed the show's fourth season "will explore" more Poison Ivy than ever before under incoming executive producer Sarah Peters.
Sarah [Peters] writes Ivy like no one else, and Season 4 will explore Ivy more than we have. There's her new role with the Legion of Doom. There's something Justin and I would not have immediately gone toward – I'm trying not to spoil anything – but she did an amazing job. Obviously, the show has benefited greatly from so many different female perspectives amongst the writers, and Sarah has always been very key. She's written some of the most memorable, enduring episodes. She's the one who brought Catwoman into the fold, she's the one who wrote the Season 2 finale where Harley and Ivy go driving off from Ivy's intended wedding [with Kite Man], the bachelorette episode on Themyscira, our Season 3 premiere. Her grasp of Ivy and her ideas are things we certainly would never think of, and I'm really excited for people to get to see that.
---
Star Trek: Picard/Star Trek: Prodigy/Yellowjackets
Paramount confirmed Star Trek: Prodigy will return for a second season this year in a new promo for its roster of 2023 programming. The same promo also includes new footage from the second season of Yellowjackets and the final season of Star Trek: Picard.
---
Servant
Bloody-Disgusting has an exclusive clip from today's episode of Servant.
---
Kung Fu
Nicky's under house arrest in the trailer for "Alias," next week's episode of Kung Fu.
---
The Flash
Finally, Danielle Panabaker returns as a brand new character who is somehow neither Caitlin Snow nor Killer Frost in the trailer for "Hear No Evil," next week's episode of The Flash.
---
Want more io9 news? Check out when to expect the latest Marvel, Star Wars, and Star Trek releases, what's next for the DC Universe on film and TV, and everything you need to know about the future of Doctor Who.