Up until this week, those turning to the Google search bar for information on drug addiction in the UK might have been served misleading ads directing them to pricey private clinics. But after the release of a Sunday Times report claiming the tech giant was making "millions" from rehab-related search ads, Google announced it has banned the ad category entirely in Britain.
"Substance abuse is a growing crisis and has led to deceptive practices by intermediaries that we need to better understand." a Google spokesperson told Gizmodo in a statement. "In the US, we restricted ads entirely in this category and we have decided to extend this to the UK as we consult with local experts to update our policy and find a better way to connect those that need help with the treatment they need."
According to the Times, the private clinics offer a commission to third-party patient referrers, who can reportedly rake in tens of thousands of dollars on a single referral to a luxury rehab center. To connect with potential patients, one referral company claimed to have paid Google as much as around $270 for each click on an ad for its free "helpline," which also gets them help from a Google rep on how to keep their links near the top of the search results.
The practice of purchasing ads on Google to lure in individuals suffering from addiction in the hopes of making a quick buck isn't news to the search giant. In fact, after a Verge report in September on the exact same referral practice, Google banned these types of ads in the US. It wasn't until the Sunday Times report on the continued practice in the UK that Google prohibited these ads elsewhere. It's unsurprising that the tech giant didn't ban these suspect ads until damning reports uncovered the shady business practice—Google is also turning a profit in the scheme.
Misleading results on Google aren't exclusive to rehab-related search ads. In May of last year, Broadband for America (BFA) ran pro-net neutrality ads which actually navigated to a page supporting the repeal of it. But most misinformation pushed to the top of the search page is blamed on technical glitches, rather than bad actors turning a profit.
G/O Media may get a commission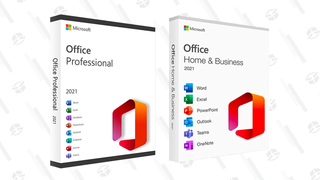 89% off
Microsoft Office Professional 2021 Lifetime License
[Sunday Times via TechCrunch]