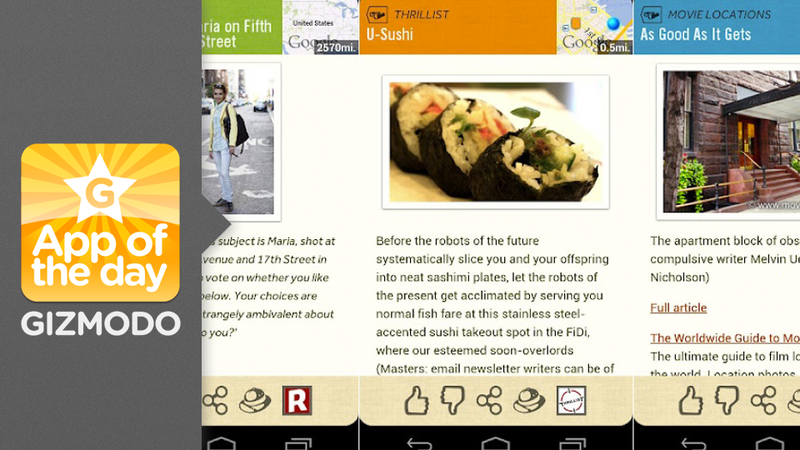 Between the pizza joint on your corner and the very building you live in, your block could be full of history and you could be completely unaware. Google Field Trip will inform you of all those hidden facts you never knew as you walk the streets.
What does it do?
Runs in the background of your phone and alerts you when you're near something interesting. A card pops up on the screen to say, give you an obscure piece of history or information about a great restaurant.
Why do we like it?
Every city has little gems that you would miss if you didn't know you were looking them. That hole-in-the-wall barbecue joint with the best pulled pork in the state? Or that junk shop with an unlikely vinyl collection? You may never know. But Google Field Trip aims to save you from missing out, and it pulls in content from expert sites that specialize in just that like Thrillist, Eater, Cool Hunting, Inhabitat, and more. Apparently field trips didn't stop when you graduated fifth grade.
Google Field Trip
Download this app for:
The Best:
Pulls content from awesome sites
The Worst:
Notifications are annoying