Author, blogger, actor, and all-around Internet superhero Wil Wheaton recently encountered a new Google Plus/YouTube integration that—rightly—made him serious upset:
I like Google Plus. Some of the smartest people I've ever read are on Google Plus, and the Hangout is amazing.
But Google is doing everything it can to force Google Plus on everyone, and it's pissing me off.
Yesterday, I tried to like a video on YouTube. I wasn't signed in to my Google Plus account, and this is what I saw:

Where the thumbs up and thumbs down used to be, there is now a big G+ Like button. When you go anywhere near it, you get a little popup that tells you to "upgrade to Google plus" for some reason that I don't remember, because the instant I saw it, I made a rageface.
Here's what I wrote on Tumblr:
Oh, go fuck yourself, Google. This is just as bad as companies forcing me to "like" something on Facebook before I can view whatever it is they want me to "like."

Just let me thumbs up something, without forcing me to "upgrade" to G+, you dickheads.

The worst part of this? For a producer like me, I'm going to lose a crapton of potential upvotes for Tabletop, because the core of my audience is tech-savvy and may not want to "upgrade" to yet another fucking social network they don't want or need.
G/O Media may get a commission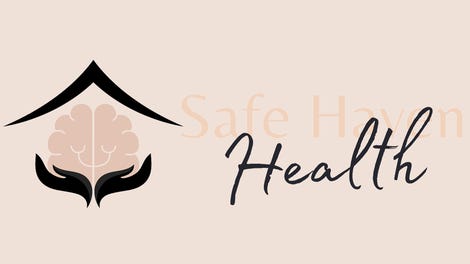 Addiction counseling
Safe Haven Health
I am adding now: Those upvotes are incredibly important to us, because we need them to earn another season of our show.
I'm even more grateful now than I was yesterday that we own the IP for Tabletop, because we can produce it ourselves, or crowdfund with Kickstarter, or something like that, if Google keeps doing things like this that will negatively affect how users can interact with us on YouTube.
I was reblogged by Neil Gaiman, who added:
I wish Google would leave the Social Network thing to others. When Google does what it does, and does it well, it changes the world. When it rides bandwagons, it's irritating.

I'm not on Google Plus, and I suppose that I won't be liking YouTube videos any longer.
John Green also reblogged me, and he said:
I strongly agree with this. Making it so that only google plus users can decide whether a YouTube video is worth watching benefits no one except for Google Plus: It is bad for viewers, bad for video creators, and bad for YouTube's ability to curate and tailor videos to potential viewers.
By crippling functionality on sites Google owns (like YouTube) and forcing users to "upgrade" to a service that they may not want or need to get that functionality back, Google is making a huge and annoying mistake. You get people to enthusiastically use services by making them compelling and awesome and easy to use. You don't get people to enthusiastically use your services by forcing them to. In fact, that's probably a great way to ensure that a huge number of people who may have been interested in trying out your service never even look at it.
Note: While we've been unable to replicate this, there have been numerous reports of people encountering the same problems. Hopefully it won't make it past the testing phase.
---
Wil Wheaton is an actor who's appeared in films like Stand By Me and Toy Soldiers, and played Wesley Crusher on Star Trek: The Next Generation. He is also an author, blogger, and voice actor. You can follow his blog here, or follow him on just about every online platform available here.


Republished with permission