Google's polling place locator was supposed to make your life easier by guiding you to the appropriate polling place so that you can vote. The only trouble? It may have guided you and hundreds of thousands to the wrong place.
After a Fast Company editor got a wrong address from Google's polling place locator this morning, we wondered whether others got similarly bad info on mid-term election day from Google's tool. According to Aristotle, a private company that provides political technology and data for campaigns, the Google polling place finder may have had locations wrong for as many as 727,000 households in the 12 states they sampled.
In other words, as many as a million or more people who Googled where to vote this morning may have been sent to the wrong place. In states such as New York, voting at the wrong polling place is prohibited.
"For people in this business, there are few things you lose sleep over more than sending people to the wrong polling place on election day," John Phillips, CEO of Aristotle, tells Fast Company.
Following our story, Aristotle, which creates its own polling place locator tool, contacted Fast Company to tell us that, in the previous two weeks, they had been testing the data Google was using to determine its accuracy. For each of the 12 states they tested, they pulled 1,000 random addresses belonging to registered voters. They then entered those addresses into the Google tool to see polling places it produced. They then took those same addresses and inputted them into tools on the websites belonging to official election agencies, and then compared the output of the Google tool to the output of the election agencies.
G/O Media may get a commission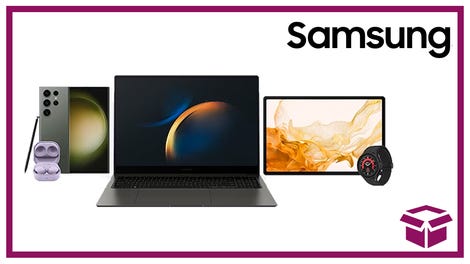 24 hour deals
Discover Samsung - Daily Deal
The error rate from the Google tool, according to Aristotle's analysis, ranged from 0.001% (for Iowa) to 18% (for the state of Washington). Extrapolating from that data, Aristotle estimated that Google's data had incorrect polling place information for about 727,000 households in those 12 states (Arkansas, Hawaii, Iowa, Kansas, Maryland, Mississippi, Montana, Nebraska, North Carolina, Virginia, Washington, DC, and Washington state).
Chart provided by Aristotle
Google's election gadget, which is embeddable and therefore is probably sitting on sites across the Internet (including Facebook), draws its data from the Voting Information Project as well as directly from individual election boards. It was not clear as of this writing where the break might have happened.
The Voting Information Project, a program of the Pew Center on the States, draws its data directly from various election agencies around the country and makes it available for free to third parties to use for applications like Google's tool, or the Mobile Polling Place Locator we told you about last week. In cases where agencies did not set up a pipeline via the Voting Information Project, Google receive polling place information directly from election agencies themselves.
Doug Chapin, the director of Election Initiatives at the Pew Center, told us that the VIP works "closely with election officials to get the most up-to-date official information." "We will continue to work hard to make sure that the information we get is not only easy for voters to find and use but is also accurate—a process which began long before Election Day 2010 and will continue going forward," he said.
A Google spokesperson told us this morning, "We are constantly updating the tool to make sure it reflects the most up-to-date information provided to us by the Board of Elections." They also noted that the tool includes a link where users can send information about discrepancies. Reached again today, Google declined to elaborate on its statement following the Aristotle revelations.
Pundits may bemoan the lack of voter participation in our elections. But the problems with the Google tool's data simply underline the fact that, even in this hyperconnected era, data about polling places across the country is still not kept in a single, standardized location, which undermines the efforts of companies like Google to create tools that make it simple and easy for voters to find up where they should show up come Election Day.
In the meantime, if you haven't voted yet and want to be super-extra sure of where to vote, you might want to locate your state or city election agency online and refer to their information. (For example, here's the list of Polling Place Lookups for election boards in California.)
Fast Company empowers innovators to challenge convention and create the future of business.