The White House has announced Google X's vice president Megan Smith as the nation's next chief technology officer, filling the void vacated by former CTO Todd Park last month.
The CTO position was officially created by Obama back in 2009, when he was much more worried about the crushing Great Recession and bloated government spending was under more scrupulous attention. Obama created the position to help "promote technological innovation to help achieve our most urgent priorities, from creating jobs and reducing healthcare costs to keeping our nation secure," he said in an 2009 address. Only the third person to hold this position, Megan Smith is its Thomas Jefferson.
Smith has nine years of experience with Google and Google X, the company's notoriously secretive R&D branch that has produced some of Google's most ambitious projects, such as Project Loon, Google Glass, and the ambitious drone program Project Wing. Smith joined Google in 2003 as the VP of new business development and managed early partnership and pilot projects. She was also a pivotal figure in Google's acquisition of Google Earth, Google Maps, and Picasa as well as creating outreach programs like GoogleServe.
It's this extensive experience of working with cutting edge technology that President Obama highlighted in his short address making the appointment official.
Megan has spent her career leading talented teams and taking cutting-edge technology and innovation initiatives from concept to design to deployment. I am confident in her new role as America's Chief Technology Officer, she will put her long record of leadership and exceptional skills to work on behalf of the American people.
G/O Media may get a commission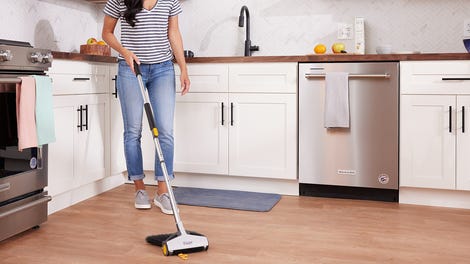 BOGO 50% Off
Flippr - BOGO 50% Off
The Washington Post describes the position as the "right-hand-geek to the president," but being such a new position, the exact role and boundaries are still somewhat malleable. It's uncertain exactly how Megan Smith will fill the CTO's shoes, but regardless of her personal take on the position, the White House now has a leading technology mind in it's ranks, and one that has a lot of experience with wacky but awesome ideas. [Washington Post]
Image by Sascha Baumann/Getty Images