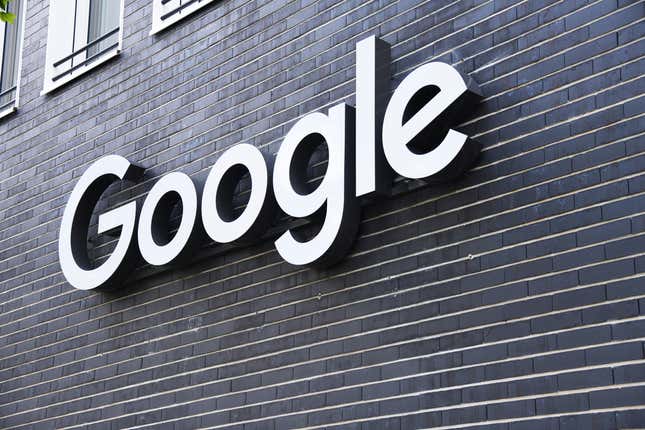 German regulators are tightening the screws on Google's data business, announcing plans to force the search giant to give users more control over how information is tracked and used across its subsidiary businesses, a threat to the tech giant's empire in the continent's largest economy.

How To Set Up Private Relay on iCloud+
The move came Wednesday from Germany's anti-trust regulator Bundeskartellamt, German for Federal Cartel Office. In a statement, Bundeskartellamt said Google doesn't give users enough say over how the company collects and shares data across its various services (Google Search, YouTube, and Maps, for example) as well as combining that information with data collected from third-party apps and websites. This allows Google to create dossiers about users for advertising purposes, or use consumer data to develop algorithms and other products.

Bundeskartellamt said Google's settings are too vague, and the company must provide more transparency over how and why data is collected. Google can't discourage users from using these controls by designing its interfaces so it's easier and faster to just say yes to whatever the company wants to do with your data.
Rory O'Donoghue, a Google spokesperson, said in a statement, "People expect us to operate our business responsibly—by both maintaining product experiences that put users first and updating our services continuously to meet the expectations of regulators. We'll continue to engage constructively with the FCO to try and resolve their concerns."
Notably, this ruling isn't about privacy, at least not directly. Bundeskartellamt's mandate is competition, and the assessment finds that Google's data harvesting practices give it an unfair advantage in the marketplace due to the company's outsized position in the digital economy.
Google did not immediately respond to a request for comment.

"Google's business model relies heavily on the processing of user data. Due to its established access to relevant data gathered from a large number of different services, Google enjoys a strategic advantage over other companies," Bundeskartellamt president Andreas Mundt said in a press release. "Google's practices must be measured against the requirements under the new competition rules for large digital companies. The company has to give users sufficient choice as to how their data are processed."
This is what you might call a very, very big deal, and it's part of a growing European trend to bring the hammer down on the tech industry, threatening to upend the data stockpiling business model that finances much of the web.

Last week, a ruling from the EU's head privacy regulator found that Meta's data-collection model is illegal because the company isn't allowed force users to consent to targeted advertising. The German regulator's attack on Google isn't as significant as a Europe-wide decision, but it's a sign that the tech tides are turning.

Google and Meta dominated the internet ads business for years by leveraging a targeted advertising system that essentially let the tech giants print money over the last 20 years. Above all else, their biggest competitive advantage was their astronomical user base, giving the two companies an unparalleled ability to track people across the web.

There are signs that's starting to change. For the first time in nearly a decade, Google and Meta have lost control of their digital advertising duopoly, and now control less than 50% of online ad dollars, according to an analysis by Insider Intelligence.
A shifting regulatory landscape opens the tech world up to more competition. Lest you think that means little guys getting in on the action, its more likely that digital advertising power will spread to other tech behemouths like Amazon (which now makes more money on ads than Amazon Prime).

Don't expect changes tomorrow, though. Wednesday's announcement only initiates proceedings that will evolve into a drawn out legal process, with ample opportunities for Google to object, appeal and delay before the impact of the German ruling is finalized.