Earlier today, Google took to Google+ to debunk what it claims to be the "Top 10 Google Glass Myths." But while there are plenty of Glass half-truths swirling around the internet, Google's list doesn't contain any of them. Instead, it's a sky-high pile of strawmen that confirms just one thing: Google's fully on the Glass defensive.
It wasn't supposed to be like this. When Glass was first introduced, it was presented as the utopian confluence of connectedness, augmented reality, and skydiving. But as the years have passed, and we've seen more and more of Glass in action, the faceputer criticisms have begun to outweigh the compliments. Google's attempt to win back hearts and minds, though, rings hollow.
From the start, Google's open letter manages to be congenial, contrived, and condescending all at once:
Myths can be fun, but they can also be confusing or unsettling. And if spoken enough, they can morph into something that resembles fact. (Side note: did you know that people used to think that traveling too quickly on a train would damage the human body?)

In its relatively short existence, Glass has seen some myths develop around it. While we're flattered by the attention, we thought it might make sense to tackle them, just to clear the air. And besides, everyone loves a good list.
Now that we've all learned what myths are and how emotions work—thanks, Google!—let's take a look at some of the attention Google claims to be "flattered" by. It's not just thinkpieces about the Glassopticon that have appeared here and elsewhere. Recently Glass has been in the news because its wearers have been physically assaulted, its presence has been banned, and its early adopters have been mocked mercilessly. These are all worth a serious conversation! But a coy claim of "flattery" isn't the best way to initiate one.
What's worse though is that the "myths" that Google defends itself from aren't actually concerns in the first place. For example:
Myth 4 - Glass is ready for prime time

Glass is a prototype, and our Explorers and the broader public are playing a critical role in how it's developed. In the last 11 months, we've had nine software updates and three hardware updates based, in part, on feedback from people like you. Ultimately, we hope even more feedback gets baked into a polished consumer product ahead of being released. And, in the future, today's prototype may look as funny to us as that mobile phone from the mid 80s.
G/O Media may get a commission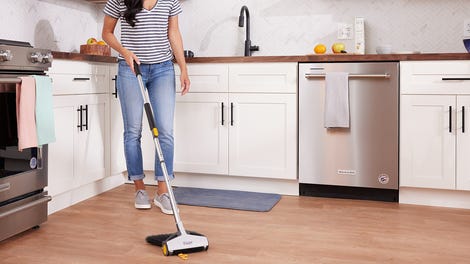 BOGO 50% Off
Flippr - BOGO 50% Off
Nowhere is anyone claiming that Glass is in its final, perfected form; that much is obvious from the fact that it's not even available for sale to the public yet. Instead, Google's just using this as an opportunity to re-emphasize that, hey, guys, we're still working on it. We love problems! More problems mean more feedback!
It's one of several strawmen that populate the post, optimized and hyperblized so that Google can rehash the same pro-Glass arguments. By setting up ludicrous claims that absolutely no one is making, the company sets a stage in which anything it says will seem reasonable by default. Unfortunately for Google, anyone reading this letter also happens to possess the power of sight.
Myth 6: Glass covers your eye(s)

"I can't imagine having a screen over one eye..." one expert said in a recent article. Before jumping to conclusions about Glass, have you actually tried it? The Glass screen is deliberately above the right eye, not in front or over it. It was designed this way because we understand the importance of making eye contact and looking up and engaging with the world, rather than down at your phone.
See, don't believe the supposed experts. They don't even know that Glass isn't a full lens! There's just one problem with that. The "expert" claim Google cites is actually just a quote given by a AAA auto club employee to his local newspaper. Unless you're talking about changing tires, calling this man an expert is willfully misleading and, frankly, kind of insulting.
If Google wants the public to feel better about Glass, fighting myths that don't exist and assuming people are too dumb to know the difference isn't going to help make its case. It only further alienates a population that already sees Google as a company out of touch with what real, human interaction actually entails.
It doesn't help that the "myths" post comes on the heels of Google's awkward Glass etiquette guide. Among other tips on how to be a functional member of society while Glassed, Google advises that you, "ask for permission. Standing alone in the corner of a room staring at people while recording them through Glass is not going to win you any friends (see Don'ts #4)." Furthermore, "if you find yourself staring off into the prism for long periods of time you're probably looking pretty weird to the people around you." And most importantly, don't "be creepy or rude." All of which is great advice—for a toddler, or someone exiting their nuclear bunker for the very first time.
People want their wearable tech to be as minimally invasive as possible—especially when it's someone else's. Glass is the exact opposite of that, and there's nothing Google can do to change that. They can tilt at windmills all they want—Myth 2: Glass is always on and recording everything—but people aren't going to suddenly forget that the computer stuck to their face is likely to cause more problems than it solves.
Google still doesn't seem to get that the criticism it's facing isn't personal. Any new and potentially invasive technology would be subject to the same scrutiny. It just so happens that Google is a massive company touting its potentially invasive technology as the beginning of the future—something like that isn't going to be easy to ignore.
There are conversations that need to happen around Glass, but they're not over whether it's just for rich people (Myth 8) or just for nerds (Myth 3) or is banned literally everywhere on Earth (Myth 9). And saying that we'll get used to Glass the way we did cellphone cameras (Myth 10) is either a disingenuous feint or an actual misunderstanding what people's legitimate Glass concerns are.
Either way, Google clearly feels like it's on the ropes. But if Glass is ever going to work, they're going to need to start punching at the things that actually matter.