On Wednesday, the Center for Responsive Politics released updated data on who is spending the most money lobbying the federal government. The list wasn't unlike year's past—industry groups like the U.S. Chamber of Commerce and the National Association of Realtors prevailed. But what we are seeing is an uptick in spending from technology companies. Alphabet, for the first time, spent the most money out of any other company, shelling out $18 million in 2017. And Amazon and Facebook also creeped up the list, making the 16th and 24th slots, respectively.

Industry groups typically dominate the top lobbying spenders—their purpose is to help shape public policy on behalf of their paying members. But, as Center for Responsive Politics research director Sarah Bryner told Gizmodo on Wednesday, Alphabet is the first tech company to lead individual company spending since the organization began collecting spending data thirty years ago. Bryner noted that Google has consistently been in the top 15, but its movement up the list, surpassing the likes of AT&T and Boeing, is indicative of its "gradual creep."
It's unsurprising to see Internet giants like Google increase the amount of money they pour into politics. They are no longer startup darlings brainstorming the next-best-thing out of their garages. They are now Fortune 500 organizations, with their reach expanding way beyond the web. Bryner pointed to Amazon, which spent $13 million in lobbying efforts last year, as an example of this expansion.
"I think that there has been a persistent mythology about tech which is that they are oblivious to the political underpinnings of their industry," Bryner said, adding that as these massive tech companies grow, so does their role in the American economy. "It costs a lot of money to be competitive in the marketplace of congressional opinion," she said.
It's not inherently insidious for an industry to be increasingly spending more money to lobby members of Congress. And it's unsurprising, given tech companies will want to have a say in influencing regulations around taxation and immigration, both of which have direct impacts on their bottom line. But Bryner said it's important to ask, "whose voices aren't being heard in those discussions?" These companies are spending millions of dollars on issues that, sure, affect them—but they also affect public interest.
G/O Media may get a commission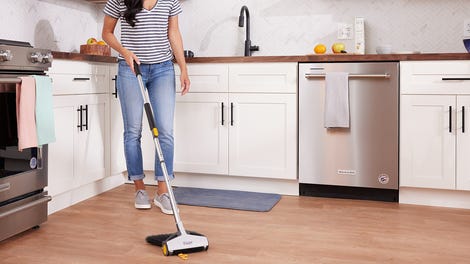 BOGO 50% Off
Flippr - BOGO 50% Off
"Google was always 'don't be evil' and there's nothing evil about spending money on politics," Bryner said, but added that "it is important for the public to maintain vigilance and make sure their interests are represented, even though they aren't going to be shelling out $18 million a year to talk to members of Congress."