President Donald Trump's administration is currently imploding in spectacular fashion, from the meteoric rise and equally meteoric collapse of week-long communications director Anthony Scaramucci to high-profile legislative disasters.

Grover Norquist, the arch-conservative president of Americans for Tax Reform, thinks Republicans will be able to partially cover all of this up with a big, thick cloud of vape smoke. In an interview with Vice News on Monday, the longtime vaping aficionado argued resisting FDA regulation of the vaping industry could be the GOP's holy grail in future elections.

"Vapers care so much about it and the government's screwing with them, Norquist said. "I work with groups and individuals that are being picked on by the government or the government is messing with them, whether they're raising their taxes or pushing around in their business, their professional life."
According to Norquist, he has "met with lifelong Democrats who said, 'until this vaping is freed up from government threat, I'm voting with the Republicans because the D's just don't get it on this issue."
Vaping is "freedom," Norquist added, taking a leisurely puff from a vape. "Heavily taxed freedom."
G/O Media may get a commission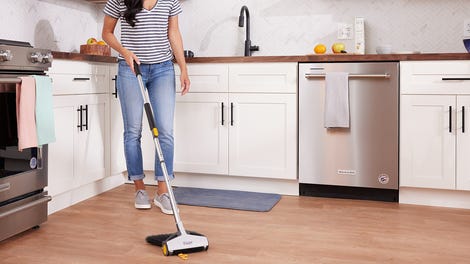 BOGO 50% Off
Flippr - BOGO 50% Off
Norquist pointed to Wisconsin Sen. Ron Johnson, one of the many Republican politicians who pulled off upset victories in 2016, and suggested his win had something to do with Johnson's opposition to vaping regulations. (Republicans won all over the place and Johnson organized a particularly well-run ground operation, but sure, whatever.) In a 2016 interview with the New Yorker, Norquist argued vaping could be one of the big government outreach issues which could save small-government conservatism and help form a "Leave Us Alone Coalition."
He's also tweeted a large number of agitated ruminations about the link between vaping and everything from Genghis Khan, Microsoft Word, and Hillary Clinton and Nazism:

Gregory Conley, the president of vaping advocacy group American Vaping Association, does not think Norquist is delusional.
"I absolutely believe that there are many vapers that voted for President Obama in 2012 but did not vote Democrat in the 2016 election partially or primarily because of the vaping issue," he told Gizmodo. "I can't say they all voted for Donald Trump ... but this is absolutely an issue that has moved people to the right or at least away from the doctrinal liberal position."
"These aren't people voting for vaping because it's a fun hobby that they like," Conley added. "They're voting for vaping because it helped them quit smoking."
Not on Norquist's side are the nation's teens, who government data suggests have abandoned vaping in droves in 2016. Nor are the 1,014 Americans who answered a Stat/Harvard poll in 2015 and broadly agreed e-cigarettes should carry warning labels (94%), are harmful to health (65%) or should be taxed like cigarettes (64%).
Besides, Trump already appears to be giving Norquist exactly what he wants: His FDA is moving ahead with a plan to severely limit the amount of nicotine in cigarettes but leaving vapers alone for now. Earlier this year, Norquist suggested getting rid of Barack Obama's Surgeon General Vivek Murthy was an example of Trump draining the swamp, because Murthy was insufficiently pro-vaping.
Seeing as both Republicans and vaporizing have a huge image problem that is deeply ingrained, an alliance with the vaping community seems right up the GOP's alley. Good luck blowing dank clouds to small-government victory.