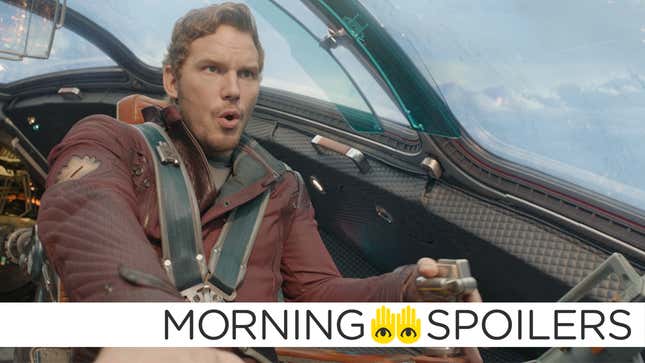 Hugh Jackman's facial hair sparks a new round of speculation about Wolverine 3. Mike Mignola talks about the chances of a third Hellboy. A familiar face is returning to Doctor Who next year. Plus the Star Trek show gets an intriguing new writer, and Melissa Benoist talks Supergirl romances. Behold, spoilers!
Apple's Vision Pro Seems Powerful, But Who Is It For? | Future Tech

Guardians of the Galaxy Volume 2
A new report from Joblo—the same one that reported about the "Planet Hulk" elements of Thor Ragnarok—claims to know the film's primary villain: Ayesha.
The character, who's gone by several names in the comics, from Kismet to Her to Paragon, was a genetically perfect being created by a group of villainous scientists called The Enclave. The Enclave also created a male subject to go with Ayesha, that would eventually evolve into the cosmic hero (and occasional Guardians member) Adam Warlock, so if she is involved in the movie, it could be laying the seeds for Warlock's appearance in the film and/or beyond.
---
Wolverine 3
Hugh Jackman sports a beard in recent pictures from his social media accounts, which naturally has got people speculating about Wolverine having the "Old Man Logan" look in the third movie.

---
Warcraft
The first cut was two hours and 40 minutes long, according to Duncan Jones:
It wasn't crazy [the length of the first cut]. There's a lot of great stuff that wasn't in the final cut of the film, and there will be DVDs and Blu-rays, where we can hopefully add those scenes. It was probably about two hours and 40 minutes. It was not a crazy length. Just for the sheer scale of this film – and it's a big, robust fantasy – you have to be really judicious about how you're going to shoot it, so there isn't that much fluff in the editing room. You know, "This is the stuff I absolutely need to tell the story." Two hours and 40 minutes down to a little over two hours feels like a pretty reasonable contraction. It was more trimming. There are one or two storyline elements that are not as explained as they used to be. A lot of people who are Warcraft fans continue to wonder, "If Garona (Paul Patton) is half-orc, how can she be half-human?" There is a good reason for that, but the detail of that is more in the scenes that we weren't able to put into the film.
[Collider]
---
Hellboy 3
Mike Mignola tells The Guardian about the chances for a third Hellboy:

Occasionally there are still some discussions about film or TV, but I'll believe it when I see it.
---
The Conjuring 2
Here's a new featurette focusing on the film's take on horror.
---
Teenage Mutant Ninja Turtles 2
A new interview with Stephen Amell has been released.

---
Star Trek Beyond
Here's the (presumably final) wave of character posters, this time featuring Krall and Kirk. [Coming Soon]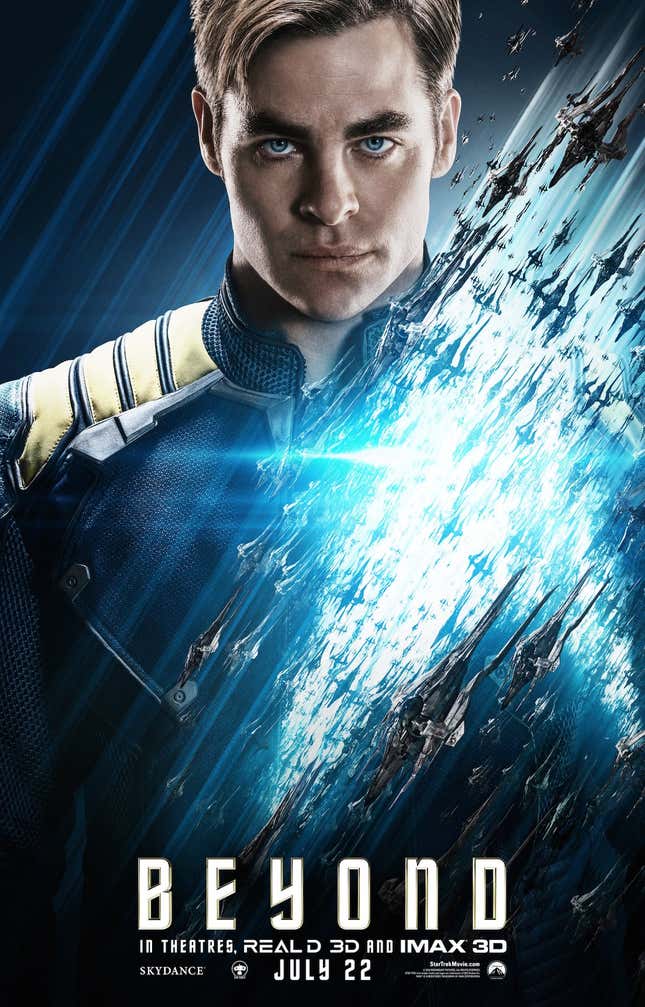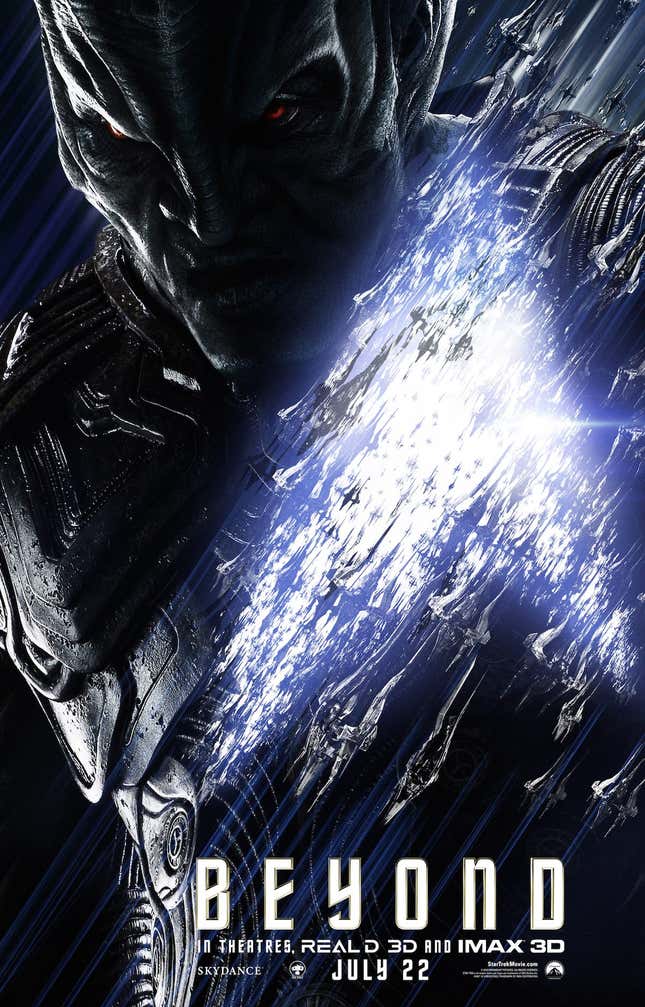 ---
Transformers: The Last Knight
Michael Bay has posted a brief clip from the set in Cuba to Instagram.
---
Star Trek
Voyager novelist Kirsten Beyer has joined the writing staff for the series. [Trek Core]
---
Doctor Who
Michelle Gomez's incarnation of The Master has been confirmed to return for season 10. The actress confirmed her involvement while speaking at MegaCon over the weekend.
---
Dirk Gently
The show will premiere on BBC America on October 22. [TV Line]
---
Powers
Brian Michael Bendis talks about how the show is improving itself in its second season
Almost all my favorite shows, when you think of it, you really think about that second season. "The Shield," even "Seinfeld." Even his refrigerator got better. There's a laundry list of shows like that, where the second season was like, "Here we go, now we got something." That's where we are. Remi and I are completely on the same page. He goes, "You know what we should do is really get some people behind the scenes that really blow the roof the place." Shawna [Trpcic], our costume designer, is Joss Whedon's costume designers. That's why all those costumes look amazing. She did "Firefly." Our cinematographer, Chris Faloona, did "Banshee" and "Torchwood," these really unique looking shows. Our stunt coordinator, Mike [Massa], is Harrison Ford's stunt coordinator on "Indiana Jones" and "Star Wars" — these are big deal people.
[CBR]
---
Wayward Pines
Rebecca shows Theo that he is not hallucinating in a new clip from "Blood Harvest."

---
Supergirl
Finally, Melissa Benoit tells DC All Access she doesn't want Supergirl and the Flash to become romantically involved.

I don't know that they'd ever get together. I think they're too similar... I think they're pals, pigging out on ice cream.
---
Additional reporting by Gordon Jackson. Banner art by Jim Cooke.