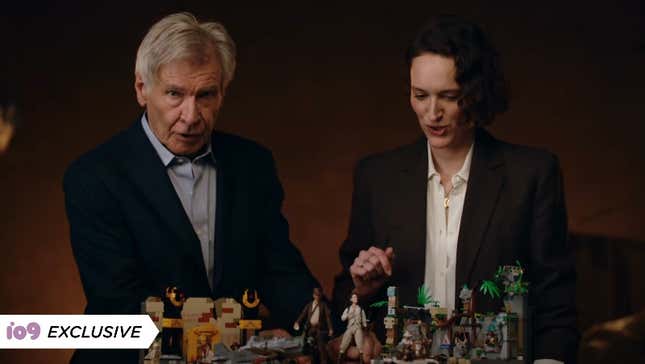 One of the great joys of the last few weeks leading up to Indiana Jones and the Dial of Destiny has been getting to see Harrison Ford open up. We've seen him cry, we've seen him joke, and now we get to see him play with Legos.
io9 is excited to exclusively debut a brand new video featuring none other than Indiana Jones himself, Harrison Ford, along with co-star Phoebe Waller-Bridge play with some of the new Indiana Jones toys that are in stores. It's a short video, but it's a funny one, as Ford gets a little goofy while maintaining that trademark, dry wit.
Then, once you watch the video, click through the slideshow to see better images of all the toys Ford and Waller-Bridge are playing with, from both Hasbro and Lego. Not of them are new, but they somehow hit slightly different knowing Ford has played with them.