Here's what passes for good news in the world of print science-fiction magazines: the "big three" magazines only saw circulation declines in the low single digits in 2008, compared with double-digit declines in recent years.
Warren Ellis searched through the new edition of Gardner Dozois' latest Year's Best Science Fiction volume, and found the latest ill tidings for the big science fiction print mags. Analog Science Fiction And Fact lost 1,400 readers, or about 5.1 percent, falling to just under 26,000 copies of each issue in circulation. Asimov's Science Fiction and The Magazine Of Fantasy & Science Fiction both saw drops of 2.7 percent each, to around 17,000 copies and 16,044 copies respectively.
These are actually fairly gentle declines, compared to previous years. According to Ellis, Asimov's lost 5.2 percent of its circulation in 2007, 13.6 percent in 2006 and 23 percent in 2005. The last time we reported on circulation numbers, F&SF had seen an 11.2 percent drop, to around 16,489. (That was only six months ago though.)
As we pointed out last time, back in 2004, F&SF had a paid circulation of around 20,000 copies, while Asimov's was at around 30,000 copies and Analog was at around 40,000 copies.
G/O Media may get a commission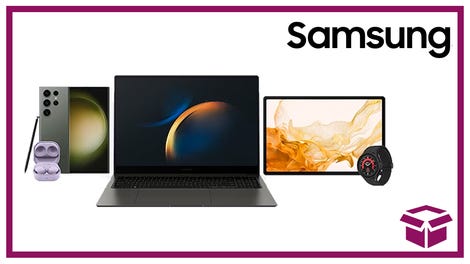 24 hour deals
Discover Samsung - Daily Deal
So it's not just an ongoing attrition — there was a fairly steep dive, which has now leveled off somewhat. Does this mean we've hit a kind of floor, for now anyway? Are there roughly 16,000 die-hard science fiction fans who will always buy F&SF and Asimov's, no matter what? And another 10,000 who'll also pick up Analog? Or is this just a brief plateau before the next dive?
I'm actually fairly pessimistic: moves like F&SF going bimonthly are bound to decrease the visibility of these magazines on the newsstand, and a lot of the most exciting short fiction in print seems to be cropping up in themed anthologies lately. The newsstand digest format, itself, feels a bit like a relic, and magazine distribution is only going to get more and more brutal, as a business. I'm not sure what a magazine would have to do to get 40,000 copies in circulation, these days, but I suspect it would involve new distribution channels, like comic-book stores and coffee shops. [Warren Ellis]