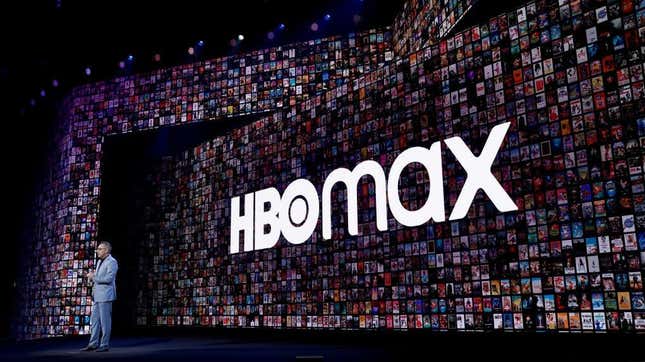 Warner Bros. Discovery is reportedly dropping HBO from the name of its HBO Max streaming service as execs speculate that the branding is responsible for lackluster subscriptions. The possibility of a name change comes as HBO Max is merging with Discovery+ this spring.
Andrew Callaghan Talks 'This Place Rules'
The name change is reportedly due to a belief among the top brass that "the HBO name turns off many potential subscribers," according to Bloomberg and The Wrap. The alleged new name? Max. Just Max.
The company has not yet expressed the reasoning for why it believes the name is deterring subscribers, and HBO Max did not immediately respond to Gizmodo's request for comment.
This will mark the third or fourth name change for the streaming service depending on how you look at it. So far, it's been called HBO Go, HBO Now, and HBO Max. Maybe someone thinks the HBO part is the problem now because changing the second part didn't magically make everyone successful.
HBO Max (Max?) is getting a number of upgrades including better video quality and undisclosed features for an increased subscription cost of roughly $20 per month, a source close to the matter told Bloomberg. Chief Executive Officer David Zaslav told the outlet he expects adding Discovery+ will increase subscribers as the streaming service competes with Netflix, Amazon, and Disney+.
While HBO's slate of programming is wildly popular and influential, it's still trailing the viewership of Netflix and Disney+ by millions of subscribers, The Wrap reported.

According to CNBC, Sazlav said at an earnings call in November that his team was preparing for the launch and is considering changes "in large part to address some of the deficiencies of the existing platform."
Discovery+ will continue to operate as its own streaming service alongside its combined presence on HBO Max, potentially bringing its 96.1 million paying subscribers who also have HBO Max, to the platform. Zaslav will reportedly make the final announcement about any upcoming changes, including the decision on HBO Max's name at a press event in April.
The prices will stay the same, according to Bloomberg, which currently costs about $15 per month for the ad-free option and up to $20 per month for the high-tiered option which offers more high-end features and a better video experience.
Speaking about merging Discovery+ with HBO Max, Zaslav told CNBC, "These early green shoots bolster our strategic thesis that the two content offerings work well together and when combined, should drive greater engagement, lower churn, and higher customer lifetime value." Whatever, Zaslav.