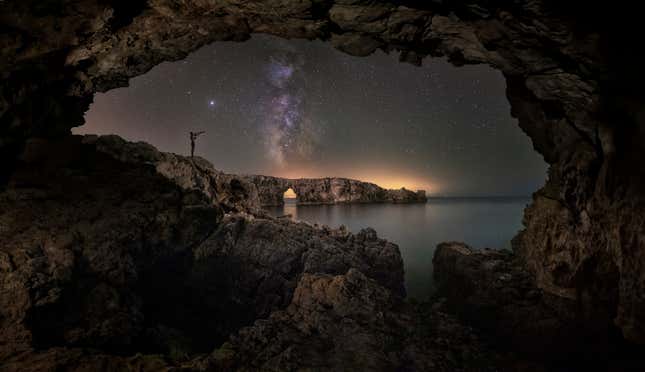 The Event Horizon Telescope captured a great photo of Sagittarius A*, the black hole at the center of the Milky Way. If you want to continue to be transported across the cosmos, photos from Royal Observatory Greenwich's Astronomy Photographer of the Year competition may be up your ally.
The year 2021 was the 13th running of the annual contest, organized by the Royal Observatory Greenwich in association with BBC Sky at Night Magazine. The winning images were announced at a special online ceremony on September 16, 2021, and then put on display at the National Maritime Museum, alongside a selection of exceptional shortlisted images. Here's a selection of our favorite shortlisted candidates.
If you want to see some mind-blowing images of Earth from space, you can check them out here. Also keep a lookout for photos from the James Webb Space Telescope which is slated to come July 12. NASA has also released the 2022 Photographer of the Year awards.
For more space news and incredible visualizations and photos, check out all our articles here.
Updated May 12, 2022 to include the overall winner.