In just a few days, upwards of 175,000 industry insiders, exhibitors, and members of the media will once again descend upon Las Vegas in attempts to set the pace of tech for the next 12 months. Not only will some of the world's largest and most influential companies such as Samsung, LG, Ford, and others be in attendance, Vegas will also temporarily become home to more startups than anywhere else on the planet, all fighting for the kind of attention that could make or break their fledgling endeavors. Past breakouts include everything from an automatic wireless breast pump to virtual reality headsets, while other much-hyped debuts are still trying to make good on their promises.
Here at Gizmodo, we've been keeping track of everything we can, and while we might not be able to pinpoint every single rising star before the show starts, we've got more than enough info to highlight a number of major trends that are going to define this year's CES. Here's what we're expecting so far.

Smarthome - Everything is getting more intelligent
Last year, one of the clear winners of CES was Amazon, which was quite impressive when you consider that the online shopping giant didn't actually have an official presence or booth at the show. What really won it for Amazon was Alexa, which had every company from BMW to Mattel lining up to show off products with featuring its digital assistant. For 2018, it's clear that trend is only getting bigger, especially now that Google has had a full year under its belt and a chance to push out another round of AI-powered devices. But it's not just smart speakers and digital assistants that are getting more intelligent. I'm talking about everything from smart tupperware to robotic sun shades, and more.
TVs - 8K and Beyond
G/O Media may get a commission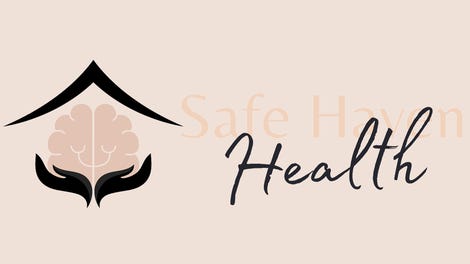 Addiction counseling
Safe Haven Health
Even with all the wacky stuff that inevitably shows up, a big pillar for CES is still TVs. Like always, companies are going to be showing off their fancy new sets that you'll be drooling about in January, but will have to wait until Black Friday so you can actually afford them. In fact, LG already got the festivities started early when it teased its new 88-inch 8K TV just a couple days ago, the largest OLED set LG has ever made. And LG probably won't be the only company trying to dazzle us with vibrant colors and tons of pixels. In past years companies like Sharp and Samsung, have shown off 8K prototypes of their own.
Cars - Getting a little closer to the autonomous driving dream
As far as cars go, the mission is clear, every company is working steadily to make self-driving vehicles a reality. That said, it could be a slower year for autos at CES, as it seems a many carmakers are holding big announcements for the Detroit Auto Show (or North American International Auto Show as it's more formally known), which starts January 14th, just a few days after CES closes up. But there should still be plenty of new and exciting things to see including a new personal drone, improved Lidar and machine vision tech, and more scooters, bikes and hilarious looking single-person transports than you could ever want. We should even see the debut of a brand new car brand named Byton, which could become another Tesla competitor, or could turn into the next Faraday Future.
Wearables - Making a big push into high-level health monitoring
While smartwatches didn't pan out the way hardcore futurists thought they would, wearables are beginning to find their niche as devices that can monitor your health and fitness in ways people never thought possible. We're talking way more than heart rates or step counts, think health tags that can disappear into various pieces of clothing, new devices that can monitor how healthy your hair is, or even a mod for your phone that can track blood pressure, SPO2 and more. And this is before you think about all the various sleep tracking devices. They won't all be good, but that won't stop companies from trying.
Everything Else
If all that isn't enough for you, there are still other things like the rise of true wireless power transfer (instead of the weak ass pads I wrote about last week), weird stuff like the LinkSquare which scans food to see if its safe to eat, or the rebirth of once great gaming brands like Madcatz. And then there all the big giants like IBM, Intel and Qualcomm, which will be showing off things like quantum computers, new CPUs and how we might actually get wireless 5G connectivity sometime in the next five years.