Paul Soros, shipping innovator and the older brother of Democratic mega-donor and businessman George Soros, died in 2013. Paul (originally Paul Schwartz before the family changed their name in the 1930s as the Nazis swept Europe) fled Hungary in 1948 and came to the United States on a one-year student visa. And according to new documents obtained by Gizmodo, the Albany office of the FBI took notice of Paul's emigration.

Paul Soros was 22 when he came to the United States and first enrolled in Columbia University in Manhattan, then the more remote St. Lawrence University in upstate New York. Paul was a highly skilled skier and made the Olympic team in Hungary, though he didn't compete in the 1948 Olympic games due to an injury. But the FBI wasn't interested in his athletic prowess. The subject of the March 18, 1949 memo reads "SECURITY MATTER."
The FBI file, released to Gizmodo this week after a Freedom of Information Act request, includes a March 2, 1949 article from The Hill News, the college newspaper at St. Lawrence University. The article mentions Paul's skills as a skier, his interest in engineering, and his concern that his visa was going to expire in April of 1949.
From The Hill News:
As for the future, further graduate engineering work is his aim, but the fact that his visa expires in April causes him some concern. He fears to return to Hungary, he says, because "they will put me on trial for being a helper of the war-mongers and capitalists. You can't tell what they would do. I'd rather stay here," he concluded.
G/O Media may get a commission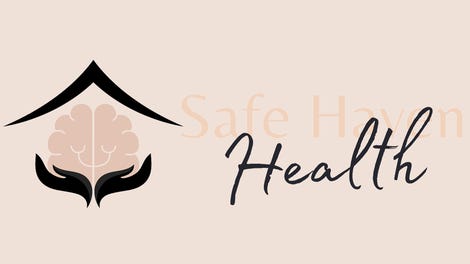 Addiction counseling
Safe Haven Health
The FBI memo also mentions his pending visa expiration, but hints that whatever prompted the agency to open the file was apparently of no real concern any longer. "No action is being taken in the absence of instructions," the memo closes.
Why was the FBI interested in Paul Soros? We can only speculate. A solid guess might have to do with concerns that he was an agent of the Soviets, since he was coming from Communist-controlled Hungary. But again, that's only a guess. The file is incredibly thin, at just four pages, and as best we can tell, there's nothing further sitting in the FBI's dusty cupboards about Paul Soros. This particular file had already been transferred to the National Archives when Gizmodo requested it this year.
According to the New York Times obituary on Paul Soros from 2013, he left St. Lawrence after a skiing accident and enrolled at the Polytechnic Institute of Brooklyn, which is now part of New York University. The obituary never addresses his visa issues and how those may or may not have been resolved.
George Soros, the more famous brother due to his involvement in Democratic politics, fled to London at the age of 17, not long after his older brother Paul had come to the United States. Both brothers would wind up in the US and both would become incredibly wealthy businessmen. It's unclear how large Paul's estate was when he died, but in the early 1990s he was making roughly $100 million per year.
The FBI file on Paul Soros is incredibly thin, but I've uploaded the entire thing below so that you can take a look at it for yourself.