On Thursday, United Airlines released a list of "substantial changes" to its policies after gruesome video of an elderly man being brutally dragged from a United Airlines plane went viral. The changes are largely pointless PR ("additional training" and a new "customer solutions team"), but a few seem in direct response to the incident earlier in April.

First, United Airlines promises to end the practice of forcing customers to give up their seats, unless they deem "safety or security is at risk." By United's account, involuntarily forcing passenger David Dao off an overbooked flight is what led to the brutal incident. The airline similarly promises to "limit use of law enforcement" to specific instances of "safety and security."
One issue with both of those changes, however, is that United apparently gets to decide what exactly constitutes a "safety and security issue"—an unarmed, elderly man?—and there's no mention of what passengers can do if United doesn't live up to the commitment.
Additionally, the airline is offering up to $10,000 in customer compensation for those that willingly give up their seats. According to Harvard Business Review, previously, airlines paid up to $1,350 for involuntary bumps. Key here, though, is that compensation is "up to" $10,000. So don't expect to get bounced from a $400 flight to Omaha and make bank. (For comparison's sake, Delta offers "Delta Dollars" for compensation; Southwest offers up to $675 or $1,350 in compensation depending on the passenger's circumstances.)
Because United originally tried to avoid responsibility with an embarrassingly tone deaf statement, this all rings hollow. The airline may never fully recover their public image after the brutal videos, but this is seemingly only the first, awkward half-step in a long term reorientation of the company. Hopefully.
G/O Media may get a commission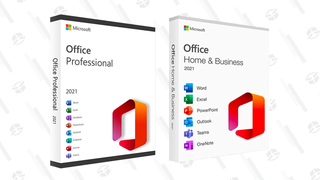 89% off
Microsoft Office Professional 2021 Lifetime License
Here's the full list of commitments:

Limit use of law enforcement to safety and security issues only.

Not require customers seated on the plane to give up their seat involuntarily unless safety or security is at risk.

Increase customer compensation incentives for voluntary denied boarding up to $10,000.

Establish a customer solutions team to provide agents with creative solutions such as using nearby airports, other airlines or ground transportations to get customers to their final destination.

Ensure crews are booked onto a flight at least 60 minutes prior to departure.

Provide employees with additional annual training.

Create an automated system for soliciting volunteers to change travel plans.

Reduce the amount of overbooking.

Empower employees to resolve customer service issues in the moment.

Eliminate the red tape on permanently lost bags by adopting a "no questions asked" policy on lost luggage.