There's certainly no dearth of apps floating around with the sole purpose of turning your phone's LED bulb into a makeshift flashlight. So if you're someone to whom design is an afterthought (at best), you'll probably be perfectly content keeping what you already have. For the rest of you, though, HLP Flashlight for iOS is a simple, elegant take on a utility that's more or less become a necessity. And there are even a few fun kicks thrown in, to boot.
What does it do?
The app only has one screen: a large, beautiful on/off switch nestled between a functional compass on top and an adjustment dial on bottom. By default, the app keeps your LED flash on a constant beam, but sliding the dial to the right sets the light pulsing at an increasingly quicker pace, ultimately ending on a pre-programmed SOS signal, should the need arise. And should the need arise, you'll probably find the compass on top equally useful.
Why do we like it?
Whiles there are far too many flashlight apps that try to pack in an absurd amount of unnecessary features to make it seem worth the effort, there are, admittedly, just as many single-feature flashlight apps to counter the noise. What sets HLP Flashlight apart, though, is the gorgeous simplicity of its design. Since flashlight apps are entirely unable to run in the background, you're typically forced to stare at some crass, slapped together UI for the duration of your lighting needs. But not here. HLP Flashlight is a beauty to behold and just as useful.
G/O Media may get a commission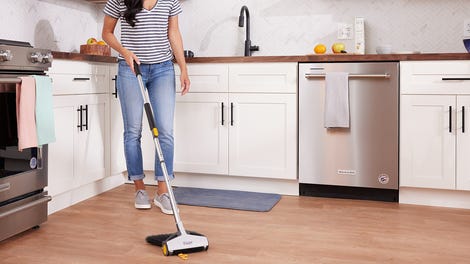 BOGO 50% Off
Flippr - BOGO 50% Off
HLP Flashlight
Download this app for:
The Best:
Works with both iPhone and iPad
The Worst:
Major battery drain