Like any ordinary orthopedist, Mark Drakos treats patients, performs surgeries, and prescribes medicines. But if you catch him in his lab, you might be surprised by what you'd find: the doctor twisting dead human legs until they snap.
Drakos, who played on the Harvard football team for four years as a wide receiver, has set out to better understand one of many athletes' greatest opponents: ligament injuries. Though players are sidelined by non-contact ACL injuries some 80,000 times a year, researchers still haven't been able to get much more precise about the conditions that lead to such injuries aside from knowing that it's some combination of athletic shoes, playing surfaces, and weather. Drakos needed a way to isolate these elements, so he built the ACL Dominator.
"The design started off on a paper napkin," Drakos said, "and a group of really smart bioengineers made the chicken-scratch into a reality."

The basic design of the machine was inspired by those who had come before Drakos. In 1974, Joseph Torg and colleagues jammed a stainless steel rod in a prosthetic foot and became the first researchers to record the forces caused by different shoe/surface interfaces. Their work eventually led to an overhaul in the design of soccer and football shoes. But Drakos wanted to push the analysis one step further, seeing how the different shoe/surfaces combos affected the joint itself.
Once Drakos had the ACL dominator, he needed ACLs to dominate. That's where the cadavers come in.
The team sawed the legs off donated bodies right above the knee. They then inserted a small metal strain gauge into the ACL fibers, and mounted the leg in the machine, fixing it in place with screws and composite resin putty, the type used in auto body repair.
G/O Media may get a commission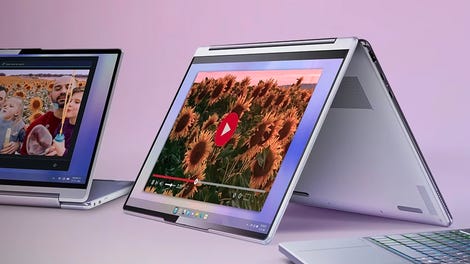 up to 70% off
Lenovo Spring Clearance
Their preliminary tests showed that artificial surfaces put significantly more strain on ACLs than natural grass—45% more stress in the case of modern artificial surfaces; 80% more in the case of AstroTurf—a phenomenon Drakos himself had observed from his years as a football player. And while the ACL Dominator's early tests only evaluate the knee's static stabilizers, not taking the expansion and contraction of muscles in motion, Drakos' mad machine is a clever, if creepy, way to get to the heart of ligament injuries. [Wired]