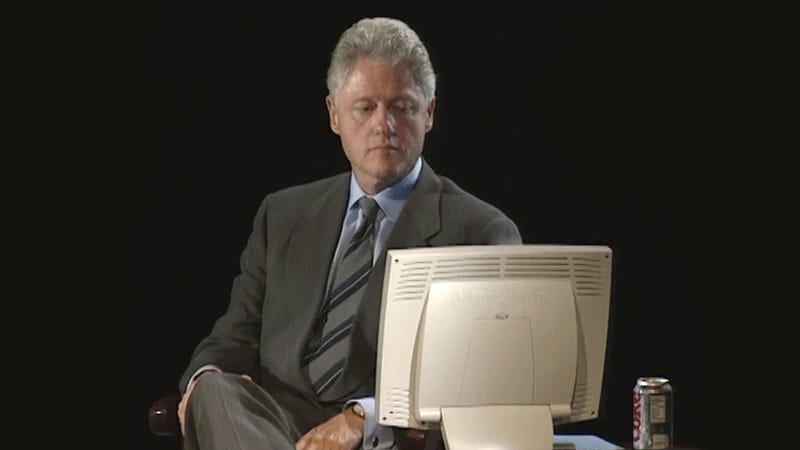 Tonight Hillary Rodham Clinton and Bernie "Bernald" Sanders square off in New York for the last Democratic debate before next week's primary in New York. And it should be a doozy.
Here's how to watch:

Who: Secretary Clinton and Senator Sanders

What: Debating things and stuff on CNN, and streaming online at CNN.com

When: Tonight at 9pm Eastern, 6pm Pacific, (or Saturday at 3am if you're Bernie Sanders, according to documents probably sent from the DNC)

Where: Brooklyn, New York

Why: Because Americans like to pretend like they live in a democracy

Clinton and Sanders have been at each other's throats recently, which is uncharacteristic of the Democratic side of the campaign this cycle. But the gloves are off for one simple reason: Hillary doesn't have the race sewn up yet. At this point she'd love to be the presumptive nominee, but Bernie isn't letting her take it.
Big wins by either candidate next week will likely be the knock-out punches that each needs. If Clinton wins, expect the media narrative to fully shift into making Clinton seem inevitable. But any major slip-ups from either candidate tonight could change the course of history.