Charles Darwin's personal letters have a reputation for being quite revealing, and, at times, very entertaining. They're where he weighed the pros and cons of marriage, and berated himself for being "very stupid." Now, more than 1,000 letters between Darwin and botanist Joseph Dalton Hooker have been made available free of charge online, including 300 that have never been published before. What insights into Darwin's life and mind lay undiscovered in this treasure trove of correspondence?

The letters are hosted by the endlessly fascinating Darwin Correspondence Project. Writes Project Editor Alison Pearn in her latest blog entry:
No single set of letters was more important to Darwin than those exchanged with the botanist Joseph Dalton Hooker (1817-1911). Their letters account for around 10% of Darwin's surviving correspondence and provide a structure within which all the other letters can be explored. They are a connecting thread that spans forty years of Darwin's mature working life from 1843 until his death in 1882, and bring into sharp focus every aspect of Darwin's scientific work throughout that period. They illuminate the mutual friendships he and Hooker shared with other scientists, but they also provide a window of unparalleled intimacy into the personal lives of the two men.
G/O Media may get a commission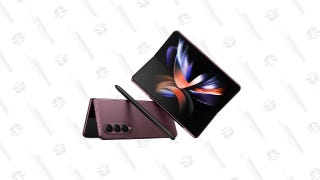 Save Up to $300
Galaxy Z Fold4
According to Pearn, the three hundred previously unpublished letters span the last decade of Darwin's life, "and give almost day to day detail on the experiments that led to his books on insectivorous plants and plants that move – both crucial evidence of the relatedness of plants and animals (and humans of course)."
I spent much of this morning poring over the complete list of Darwin and Hooker's letters, and came across a number of fascinating insights into each of their lives. Here is just one such example excerpted from a letter in which Darwin discusses the difference in grief over loss of father and of child. It's dated 27 September, 1865:
My dear Hooker

I had intended writing this morning to thank Mrs. Hooker most sincerely for her last & several notes about you, & now your own note in your hand has rejoiced me. To walk between 5 & 6 miles is splendid, & with a little patience you must soon be well. I knew you had been very ill, but I hardly knew how ill, until yesterday, when Bentham (from the Cranworths) called here & I was able to see him for 10 minutes. He told me, also, a little about the last days of your Father. I wish I had known your Father better; my impression is confined to his remarkably cordial, courteous & frank bearing. I fully concur & understand what you say about the difference of feeling in the loss of a father & child. I do not think anyone could love a Father much more than I did mine & I do not believe three or four days ever pass without my still thinking of him, but his death at 84 caused me nothing of that insufferable grief, which the loss of poor dear Annie caused. And this seems to me perfectly natural, for one knows for years previously that one's Father's death is drawing slowly nearer & nearer; whilst the death of one's child is a sudden & dreadful wrench.
Read more about the Hooker letters here, and in Pearn's blog entry. For the full list of Darwin and Hooker's letters, click here.