True story: I bet on Windows Phone yesterday and lost. Actually, I bet on a horse named Hansen, a Kentucky Derby contender sponsored by Windows Phone. Hansen turned out to be a disappointing loser.
And yes, I know, betting on a horse based on its sponsor is really dumb. But it's not like I'm going to spend time, you know, researching stuff. Not when I can simply glance at the odds (they were quite good at racetime; 13-1!) and make a calculated decision that Microsoft wouldn't back a loser. (And look, this is not the time for you to make some Nokia joke because I am out actual money made out of dollars and stuff here.)
So yesterday, after a long morning spent prepping Kentucky Hot Browns and setting up a Mint Julep station and filling our home with friends and liquor and Henry Bain sauce and Derby Pies and more liquor and getting quite drunk and placing a bet on a horse based purely on its sponsor I actually spent a few minutes reading up on my horse. And, yeah, maybe it was the bourbon, but I was feeling exceptionally confident about my horse. Exceptionally so!
Hansen was clearly outstanding. He was by far the best looking horse in the race, a gorgeous white colt that stood out from the gate. Heck, the Derby itself called him a "genetic marvel." I also thought his jockey had the best colors in the field. If a horse could win on design alone, Hansen had the damn thing locked up. And, I mean, smoked by Windows Phone, right? Right?
G/O Media may get a commission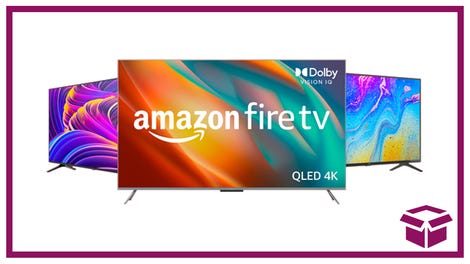 Ooh. stunning.
New Amazon Fire TVs
And he started off well! My little pony was in third place for much of the race, and I kept thinking, "okay, here's the part where he comes from behind! Here it is!" And sure enough, towards the end he edged into second, hauling ass. Go Hansen! Go you silver-legged son of a bitch! There he was! Getting ready to pull it out and show the odds-on favorites what he was made of!
Except he didn't. Hell, he didn't even show. It turned out he was made out of lose.
Metaphors. They are cruel.