Pepper is super cute and remarkably well-mannered... for now. But that IBM just announced that the talking, emotion-reading robot will interface with Watson, lil Pep could turn into a smiling, evil robotic mastermind; adorable leader of the human-enslaving resistance.
Deadly Mississippi Tornado Kills More Than 2 Dozen | Extreme Earth
At CES this week, IBM announced that Pepper, which has been commercially available since last year, will now be powered by Watson, the question-answering computer that's become globally synonymous with incredible AI.
IBM says Watson can help Pepper "make sense of the hidden meaning in data that traditional computers cannot comprehend—including social media, video, images and text," and that this type of AI "represents a new era in computing where systems understand the world in the way that humans do: through senses, learning, and experience."
Pepper already uses a cloud-based AI that can analyze human gestures, facial expressions, and vocal tones. The humanoid robot was built to be a companion to humans in cubicle farms or shops, and with this Watson upgrade, Pepper can continually learn and store new information. That cognitive computing will make Pepper even better and more natural at interacting with people.
G/O Media may get a commission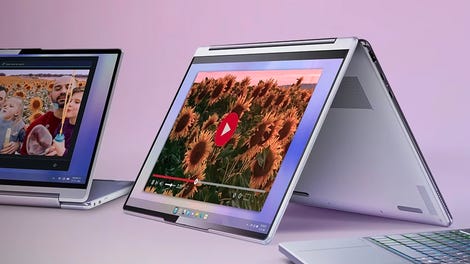 up to 70% off
Lenovo Spring Clearance
Debuted last summer, Pepper keeps selling out of its 1,000-unit batches in less than a minute each time. It's a product of Japanese telecom behemoth SoftBank (which owns most of Sprint) and French robotics maker Aldebaran. Each robot costs around $1,600, though they're not available in the US quite yet. (Heads up, it might be way snarkier than its Japanese counterpart when it does arrive stateside.)
No word yet from IBM or SoftBank on when the souped up Pepper will go on sale, clean house on quiz shows, or usurp heads of state. Going forward, Aldebaran and SoftBank are calling for developers to design apps for Pepper that could let the bot sing, cook, shop, whatever. Aaaand with the huge boost in AI: plot, scheme, conquer...
Or maybe it'll use Watson's wisdom to make killer cocktails.
[IBM]
Image via AP
---