Is an astronaut still an astronaut when they aren't in space? This is a good week to contemplate the question, as they're swarming in, on, over, and under the Earth with landings, launches, caving expeditions, and even living under the sea.
Deadly Mississippi Tornado Kills More Than 2 Dozen | Extreme Earth
Left: Cosmonaut Oleg Artemyev is greeted on his return to Earth with his requested watermelon. Image credit: NASA. Middle: Astronaut Luca Parmitano squeezing through a narrow crevasse. Image credit: ESA/V.Crobu. Right: Astronaut Jeremy Hansen is outside looking in. Image credit: NASA/Jeremy Hansen
As Magalie Renaud succinctly pointed out, exploration takes many forms. From below the sea, within the Earth, and far above in the cold reaches of space, astronauts are everywhere, and all of them are sharing their discoveries with us. By the numbers, three astronauts are living in a thin shell of air in the coldness of space, while three others just safely returned to earth and yet another three are preparing to blast off in the days to come. Meanwhile, an astronaut trio is living in a tropical paradise below the waves, practicing slow movements, tight quarters, and distant bosses while staying on Earth. While one astronaut recently completed a stint of fieldwork investigating meteor impact lakes, a final six astronauts started a subterranean exploration of living in extreme environments.
Crew Change for the Space Station
G/O Media may get a commission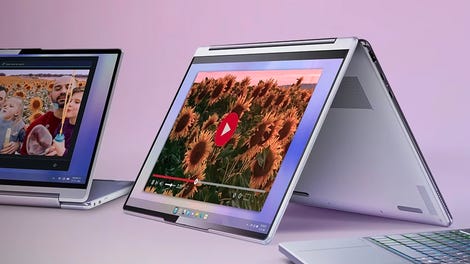 up to 70% off
Lenovo Spring Clearance
Descent of the Soyuz capsule containing homeward-bound astronauts. Image credit: Roscosmos
Their six month stay on the station over, Steve Swanson, Alexander Skvortsov, and Oleg Artemyev safely returned to Earth today, floating down through fluffy clouds like something out of a Pixar film. With Skvortsov as the Soyuz Commander, they landed safely near Zhezkazgan in Kazakhstan.
Soyuz leaving the space station (credit: NASA/Alexander Gerst) and reentering the Earth's atmosphere in a ball of fire (credit: NASA/Reid Wiseman). Gerst was pleased to see the parachute with dangling capsule soon after.
Soyuz sailing over tidy cloud-rows. Image credit: NASA/Alexander Gerst
This Expedition had a far less dusty landing than the last batch of homecoming astronauts. Image credit: NASA/Bill Ingalls
Oleg Artemyev peers out of the capsule minutes after landing. Image credit: NASA/Bill Ingalls
Landing logistics complete, ground support personnel await their sunset helicopter ride. Image credit: NASA/Bill Ingalls
Aquanauts Under The Sea
The aquanauts of Neemo 19. Image credit: NASA
NASA Extreme Environment Mission Operations (NEEMO) are missions where astronauts live, work, and study on the sea floor at the Aquarius Reef Base.
Aquarius is 19 meters below the surface, roughly 10 kilometers off the coast of Key Largo, Florida. The missions are meant to test out activities under extreme conditions before trying them in space, although they're occasionally disrupted by surface events like hurricanes.
The view outside his window is reminding Jeremy of Reid Wiseman's most recent vine documenting lightning from space. Image credit: NASA/Jeremy R. Hansen
The Aquarius Reef Base. Image credit: NASA/Jeremy R. Hansen
For NEEMO 19, the aquanauts are spending a week below the waves testing out the European Space Agency's remote-mentoring program. The mission Commander is NASA's Randy Bresnik, with the Canadian Space Agency's Jeremy Hansen and the European Space Agency's Andreas Mogensen joining him below the waves. Their Head of Extravehicular Activity Training, Hervé Stevenin, is joining them in their watery home. (Thanks for the correction, Hervé!) Conversations between Mission Control and the aquanauts have a five-minute communications delay to better reflect what it'd be like for astronauts on Mars.
Practicing working with drill cores with a Mars-appropriate time-delay. Image credit: NASA
If Canadian astronaut Jeremy Hansen's photo collection is an accurate reflection of how life is below the waves, along with their formal activities the residents of Reef Base spend a lot of time watching fish.
Spelunking for Spaceflight
Six astronauts are hidden in the mountains of Italy, spending two weeks in a remote environment space station simulation. They'll be using the same procedures and technology used on the real International Space Station, helping them get familiar with the lifestyle while safely on Earth.
Cavenauts preparing for their two-week subterranean mission. Image credit: ESA
The cavenauts this year include ESA astronaut Luca Parmitano and cosmonaut Alexander Misurkin, who previously worked together on the International Space Station, NASA astronaut Mike Fossum, a Station commander and veteran of seven spacewalks, and rookies Russian Sergey Kud-Sverchkov and American Scott Tingle.
Cavenauts navigating a partially-submerged cave. Image credit: ESA\V.Crobu
The first day involved lessons in cave bugs, practice with low-light photography, and a swim-hike through a water-cave.
Getting Dirty with Fieldwork
Northern lights above the Clearwater camp site. Image credit: Adam Brody Coulter
In all the astronaut explorations, I forgot that the Canadian Space Agency retrieved astronaut David Saint-Jacques last week.
Northern lights above the Clearwater Lake field site. Image credit: Adam Brody Coulter
Saint-Jacques tagged along with a research group from Western University for geology fieldwork in northern Canada. While helping them investigate impact crater lakes in northern Quebec, they taught him about geological fieldwork.
Strategizing for the next day's fieldwork. Image credit: David Saint-Jacques
Left: Saint-Jacques masters the fundamental tools of fieldwork: a rock hammer and a field hat. Middle: Geologists scampering around an outcrop. Right: Drilling core samples.
Saint-Jacques was abandoned on a tiny outcrop-island with his newly-acquired rock hammer for "isolation training." Image credit: Gordon Osinski
Astronaut David Saint-Jacques and professor Gordon Osinski engaging in a fierce battle with impact-melt swords. Image credit: David Saint-Jacques
Astronauts in Space
After seeing all the other places astronauts are exploring, it feels somehow necessary to point out that they're also in space!
The moon distorting as it sets behind the Earth's thick atmosphere. Image credit: NASA/Alexander Gerst
Wiseman (left) and Gerst (right) Learning about fluid dynamics with the Capillary Channel Flow experiment. Image credits: NASA
Commander Maxim Suraev, Alexander Gerst, and Reid Wiseman remain on the station, continuing to run experiments on capillary action of fluids in microgravity, what flames do on the station, navigating SPHERES, and puzzling over why the launching rack keeps ejecting DOVES on its own schedule.
Suraev finds some interesting dust clouds, while Gerst wonders just how many lakes Canada has (1.4 million, 60% of all the lakes in the world). Image credits: NASA/Maxim Suraev; NASA/Alexander Gerst
Suraev, Gerst, and Wiseman will be joined by the rest of Expedition 41 on September 25th when NASA's Barry Wilmore, and Russian cosmonauts Alexander Samokutyaev and Elena Serova reach the station. Serova will be the first female cosmonaut to visit the space station.
Sunrise over the Atlantic east of New York. Image credit: NASA/Reid Wiseman