Near the end of the nineteenth century there was a brief vogue among artists for mixing astronomical subjects and hot naked women. The foremost among these, the Spanish painter Luis Falero, had his work used in popular science texts, and spawned a number of imitators.
Warning: NSFW artworks below!
Born in Toledo in 1851, Falero studied art, chemistry and mechanical engineering in Paris. Deciding that the last two were too dangerous, he decided to focus on painting. He never lost his interest in science, however. Especially astronomy. Many of his paintings combine astronomical subjects with nude women — a combination of his two great passions.
To do this, he often drew upon the mythology associated with the heavens, as when he illustrated the legend which told how the constellation Coma Berenices was formed from the hair of Queen Berenice of Egypt. So careful was he in depicting the starry sky that the great French science popularizer, Camille Flammarion, called on him to illustrate several of his many books. Falero died at the age of 45 in London, where he had been living for many years.
G/O Media may get a commission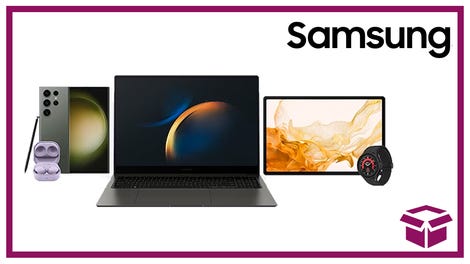 24 hour deals
Discover Samsung - Daily Deal
While Falero was usually careful in depicting the sky accurately, it is sometimes difficult to reconcile what he painted with reality. For instance, superimposing a star chart over one of his paintings shows that he may have sometimes added stars where the composition demanded.
Among other artists who were inspired to follow in Falero's footsteps were Albert Aublet and Angelo de Courten (1848-1925). The former, who lived from 1851 to 1938, was a protege of Claude Monet. Like many other artists of the "Orientalist" school, Aublet was deeply impressed by a visit to Constantinople in the 1880s. Neither did more than a handful of astronomy-inspired paintings.
I suppose it's needless to mention that I've tried my hand at this sort of thing myself. But I'll mention it anyway... and add an example: "Polaris".
"Crescent Moon" by Luis Falero
"Double Star" by Luis Falero

"Fairy Under Starry Skies" by Luis Falero

"Libra" by Luis Falero

"Stars" by Luis Falero

"Venus" by Luis Falero

Detail of "Venus" by Luis Falero

"Night" by Angelo de Courten