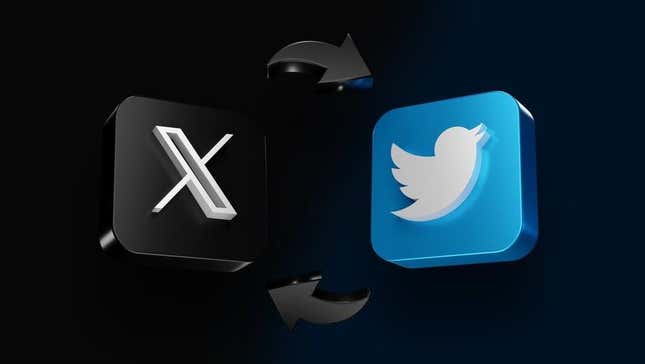 Elon Musk's rebrand of Twitter to "X" faces yet another setback this week after it was blocked in Indonesia for violating local pornography and gambling laws. Musk informed "X" users in a tweet on Sunday that X.com will now redirect users to Twitter.com, but Indonesia's Ministry of Communication and Informatics said the domain had previously hosted content that runs against the country's laws forbidding gambling and porn sites.
The ban will continue until the company shares additional information about how it will use X.com, meaning the roughly 24 million people who had used the platform will not have access for the foreseeable future. Usman Kansong, the director general of information and public communication at the ministry, said the government has been in contact with X, telling local media on Tuesday: "Earlier today, we spoke with representatives from Twitter and they will send a letter to us to say that X.com will be used by Twitter," Al Jazeera reported.
Musk's relationship with X.com goes back to 1999 when he was CEO of PayPal and spearheaded a disastrous push to rebrand the company under the X banner. Julie Anderson Ankenbrandt, a former PayPal executive, wrote in a 2016 Quora post that fellow executives were concerned about the "pornographic associations of the letter X." Decades later, it seems that Musk is determined to turn his previous failure into a success.
Aribowo Sasmito, the co-founder of the fact-checking group MAFINDO had a similar opinion, saying he thinks Indonesia banned X.com for the same reasons, telling Al Jazeera, "The name is not too far from XXX, I guess."
Indonesia passed its strict anti-pornography laws in October 2008 which outlaws all pornographic acts and images. The law defines pornography as "man-made sexual materials in the form of drawings, sketches, illustrations, photographs, text, voice, sound, moving pictures, animation, cartoons, poetry, conversations, and gestures." At the time, some lawmakers expressed concern that the law was too broad and could be misinterpreted to ban what would otherwise be considered a non-offensive site.
"Generally, the ministry blocks websites that are considered to be offensive, criminal, or dangerous to social harmony," Gatria Priyandita, a cyber policy analyst at the Australian Strategic Policy Institute, told Al Jazeera. "These may include pornographic materials, sites that violate intellectual property laws, those that incite hate or are filled with false information."
She continued, "Given that Twitter can be freely used in Indonesia, I doubt removing X.com from the list of banned sites would be a great challenge, so long as Twitter can demonstrate that the domain name truly does direct to Twitter."
Given that Twitter really does, intentionally or not, host pornography it will be interesting to see what the government decides to do about X.com.