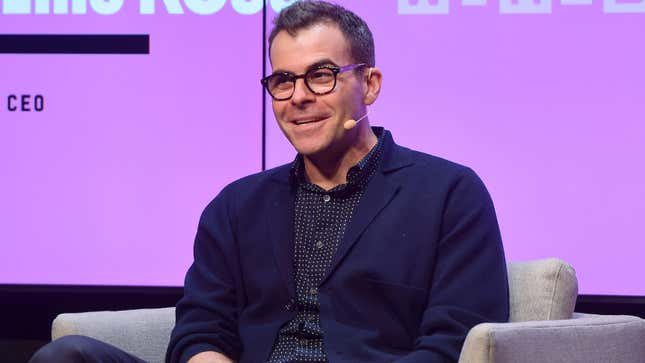 Instagram head Adam Mosseri released a lengthy video late Wednesday explaining the social network's ranking algorithms and addressing potential concerns of shadowbanning. The at-times-technical, nine-minute video comes just weeks ahead of the rumored launch of Instagram's new, decentralized text-based Twitter clone.
Nobody's Really Watching Reels
On the issue of shadowbanning—which Mosseri previously said doesn't exist on Instagram—he tried to pour cold water on rumors saying Instagram suppresses users' content if they don't advertise or use paid promotions to grow their audience.
"We do not suppress reach in order to get accounts to pay for ads," Mosseri said. "If there's an audience that's interested in what you share, it's in our interest as a business to help connect those people to your content as effectively as possible."
Mosseri said, unsurprisingly, that Instagram will limit an account's reach and remove its photos and videos if it violates the company's community guidelines. In those cases, he said the company is working to increase transparency so that users have more insight into what policies they violated and how they can issue an appeal if necessary. Specifically, Mosseri pointed to a feature in Instagram's Account Status page that shows users whether or not their content can be recommended to non-followers in Explore or Reels pages. In some cases, users can alter or remove problematic older posts to change that status.
"You deserve to know what's going on with your reach on Instagram," he added.
Mosseri say there's no one Instagram algorithm
The bulk of Mosseri's update focused on explaining how different Instagram products—Stories, Reels, and the Feed and Explore pages—all use their own separate ranking algorithms to determine what content users are likely to see. Stories, for example, may prioritize a user's "closeness" with another user or the amount they engage with their content, while a more outward-facing tool like Explore or even a user's personalized Feed may give more priority to new accounts users haven't interacted with before. One successful growth strategy on Reels then, for example, won't necessarily translate directly to success in Stories or Feed since each user has their own set of signals to determine what gets recommended.
"People often talk about 'the algorithm' but there is no one algorithm for Instagram," Mosseri said. "There are many algorithms and ranking processes we use to try and personalize the experience to make it as interesting as we can." Meta did not immediately respond to Gizmodo's request for comment.
Why is nobody liking my Instagrams?
Complaints about shadowbanning aren't limited to users of one particular background or political affiliation, but it has certainly become a common refrain among right-leaning commentators and influencers in recent years. Republican lawmakers recently threw gasoline on that conspiracy-tinged fire this year by making perceived tech censorship of conservatives a major talking point in House hearings and upcoming policy. Lawmakers like Ohio representative Jim Jordan grilled former Twitter executives over the proper definition of shadowbanning during a combative hearing earlier this year. One of the lawmakers speaking at that hearing, gun-toting Colorado Representative Lauren Boebert, seemed convinced her own account had been shadow banned.
On the flipside, Meta, like most tech companies, hasn't done a great job maintaining consistent messaging about shadowbanning over the years. CEO Mark Zuckerberg added to that confusion late last year when he went on Joe Rogan's podcast and flat-out denied his company has a "shadowbanning policy" immediately before describing a de-ranking policy that sounds, well, a lot like shadowbanning.
"I think it's [shadowbanning] sort of a slang term," Zuckerberg said. "But that maybe refers to some of the demotions [of posts] that we're talking about." Moressi himself has shifted his talking points as well. In a 2020 Q&A, Mosseri explicitly said, "shadow banning is not a thing." Now, he more tactfully says the term "means different things to different people."
Mosseri's update on ranking comes weeks before the launch of a rumored Twitter clone  
It's hard to say with certainty why Mosseri decided to review Instagram's rankings this week, but it might have something to do with the Meta's rumored text-based decentralized Twitter clone, expected to go live sometime this month. The new project, which reportedly uses the tagline "Instagram for your thoughts" is its own separate app, though it's rumored Instagram users will be able to carry over their existing handles and, crucially, their followers. The app will reportedly let users share text of up to 500 characters as well as attach links, photos, and videos up to five minutes long.
The Instagram/Twitter hybrid is a clear attempt to suck up Twitter's hemorrhaging user base under Elon Musk's new leadership. Mosseri's opening up about Instagram's ranking and technical workings resembles in some ways the promise from Musk during the early days of his Twitter ownership that he would provide more transparency or even "open source" the company's algorithm. The Instagram head's recent statements on rankings and shadowbanning don't reveal much an especially interested user wouldn't already know, but they could provide some reassurance for burned Twitter users eager to find a new home to mouth off in short sentences.