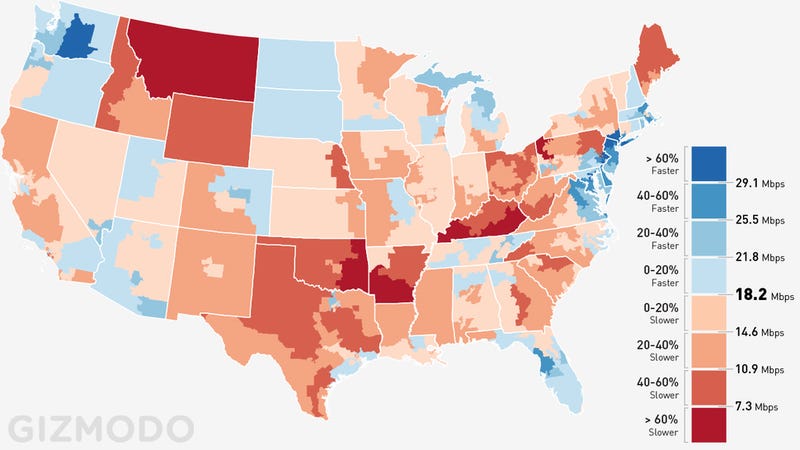 September is finally here and the summer doldrums have transformed into NEWS! iPhone day is next week, but in the meantime we got ourselves the start of the smartwatch wars, the name of the next version of Android, Microsoft buying Nokia. Oh and a map of internet speeds across the US. Check it out!
LG, maker of fine displays and wonderful prankster of innocent people, has cooked up another beautiful visual trick: installing LG 4K TVs as fake window units and tricking people into believing a meteor has crashed onto Earth. Because the screen is so clear!
In London this week, a parabolic "death ray" of sunshine—reflected off of London's newest skyscraper—is destroying luxury cars, starting fires, and frying eggs for comedic effect (oh, England). It's a sensational story, but this isn't the first time an architectural laser has literally burned the hair off of passersby.
Samsung's smartwatch is really real. And really awkward. We got some hands on time with the brand new ticker—called Galaxy Gear—and these are our first impressions.
Surprise surprise, there's a new Galaxy Note. Whodathunkit? But with the Mega on the scene, the new Note 3 isn't the leader of the pack when it comes to screen-size anymore. It looks like it's getting a little bump in screen size up to 5.7 inches from 5.5, and is actually a couple grams lighter then the II. But don't worry; it'll be bigger on the inside.
Well, that's different. The next major iteration of Android will be called Kit Kat, it seems. We know this because Android boss Sundar Pichai just tweeted a photo of a gigantic Android robot made of Kit Kats.
After a false start, the Apple invites are officially out. The new iPhone 5S and iPhone 5C are going to be announced Sept. 10th, as expected. And at least one of them is going to be the rainbow bounty we'd been hoping for.
Microsoft has agreed to buy Nokia's hardware division for $7.1 billion in cash. Microsoft's a company that makes its own phones now.
You already know what's going to happen. Tim Cook will get on stage next week, Jony Ive will wax poetic about chamfered edges, Phil Schiller will be his jolly self and a new iPhone will be announced to the world. It'll look a lot like the iPhone we already know but Apple will find some way to make it seem as if it'll change everything. The video puts it best, "to create the new iPhone, we started with a design we really loved and then... stopped."
Filmmaker Casey Neistat and Mercedez-Benz don't pair easily in people's minds. One's a YouTube renegade, the other is the manufacturer of cars you can't afford. And yet! They teamed up and made an ad. The result is as surprising and weird as you'd expect it to be.
In the digital age, access to high speed internet is fundamentally important. But some regions of the country are still left out in the cold. We took a look at where you can get the best—and not best—internet in the U.S.