The government of Iran has shut down mobile internet access and blocked apps including Telegram and Instagram after days of protests that exploded into widespread civil unrest. According to the Washington Post, at least two people are reported dead during the demonstrations, "the largest in Iran since an uprising over disputed election results shook the country eight years ago."

The protests began as demonstrations against Iran's precarious economic situation—a weak oil market has undermined growth and promises of reform by President Hassan Rouhani—but quickly became focused on the theocratic government. Activists in the streets demanded Supreme Leader Ayatollah Ali Khamenei step down, while some even demanded the return of Iran's pre-1979 monarchy.
"Those who damage public property and create disorder are accountable before the law and must pay the price," Interior Minister Abdolrahman Rahmani Fazli threatened the crowds on Sunday, the Post reported.
According to the Times of Israel, the internet censorship came as videos of "thousands marching through the western cities of Khorramabad, Zanjan and Ahvaz" and elsewhere including Tehran spread quickly on social media. Authorities directed providers to shut off access to mobile networks on Saturday night. Telegram founder Pavel Durov tweeted that Iran was "blocking access to Telegram for the majority of Iranians after our public refusal to shut down t.me/sedaiemardom and other peacefully protesting channels."
In other words, Iranian censors are clearly trying to suppress knowledge of how large (and in some cases violent) the protests have become, as well as disrupt the protesters' ability to organize. Iranian authorities are wary of social media, which has fueled prior protests, and last year declared their intent to eventually restrict the country's internet users to a national intranet. As Al-Arabiya noted, all of the major telecommunications firms in Iran are either jointly controlled by the Iranian Revolutionary Guard Corps and Khamenei or have close business ties to them.
G/O Media may get a commission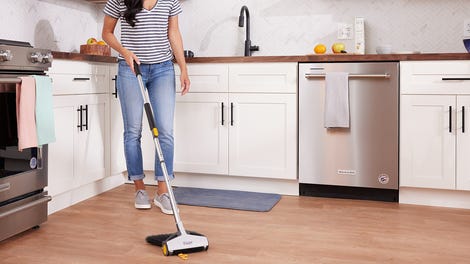 BOGO 50% Off
Flippr - BOGO 50% Off
"The enemy wants once again to create a new plot and use social media and economic issues to foment a new sedition," cleric Ayatollah Mohsen Araki told crowds, the Times of Israel reported, citing Fars.

Despite the best efforts of censors, however, information is still flowing in and out of Iran. According to CNN, reporters were able to contact Iranian Telegram users despite the ostensible block; access was "slower than usual but messages eventually got through." As Engadget noted, blocking mobile phones and the web did little to disperse Egyptian protesters in 2012, and it's likely that Iranian demonstrators will find ways to continue coordinating without mobile internet or apps.