There should be a sense of pride and revelry overtaking the nation of Brazil, where the World Cup starts today. Yet residents in cities across the country are protesting with transit strikes and tent occupations, hoping to draw attention to the extreme costs and unfinished facilities stunting the sluggish economy.
Blinded by their love for soccer, Brazilians feel as though they were led astray by their own government—to the tune of $14 billion. According to Brazil's Deputy Minister of Sport Luis Fernandes: "I think basically we thought that the benefits were evident and that the World Cup addresses our main sport, so that support and understanding of the benefits would be almost automatic."
It's obvious now that these events are not a guaranteed boon to any country—in fact, they're fraught with deception and devastation. And the cities normally stepping up to host these international athletic competitions are dropping like flies.
The trouble's not just in Rio. The 2022 World Cup has already been steeped in controversy, with sponsors furious over reports that Qatar paid $5 million in bribes to top soccer officials to buy the games. In light of the scandal, as well as over 500 worker deaths, many are calling for the games to be yanked from the Middle Eastern nation. Other groups are angry that Russia is still hosting the 2018 World Cup after its invasion of Crimea.
It's not just the World Cup, either. The contenders for the 2022 Winter Olympics have narrowed drastically, with Stockholm and Krakow as the latest cities to remove themselves from consideration. Oslo, once seen as a shoe-in, is apparently losing the public support required to carry the Games. It's one of only four cities that remains in contention.
G/O Media may get a commission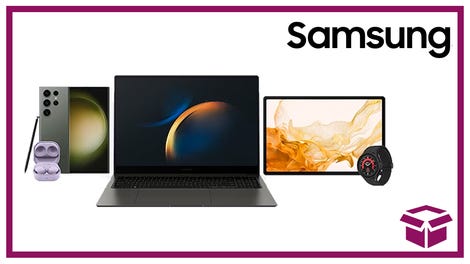 24 hour deals
Discover Samsung - Daily Deal
Oslo's ambitious plans to host the 2022 Winter Olympics may be in jeopardy
In fact, it's almost becoming a trend for cities to proudly and publicly claim they're not participating in Olympic bids. Recently, New York City Mayor Bill de Blasio announced that the city would not pursue its bid for the 2024 Summer Games. Philadelphia Mayor Michael Nutter also withdrew his city from the running. (Update: The USOC's shortlist was announced on June 13: Boston, DC, San Francisco, Los Angeles.)
And why would they want to get involved? With the 2016 Games in Rio, rumors abounded that the International Olympic Committee was forcing them into spending more money by threatening to yank the games and take them to London.
Hosting events like the World Cup and Olympics used to be a prestigious honor, a moment for a city to bask in the global spotlight. But we're now all too familiar with the dark side of these games: corruption and bribery, infrastructural insufficiencies, total and complete financial devastation.
Certainly this year has seen its share of World Cup- and Olympics-related horror stories, from Qatar's migrant camps to Brazil's child prostitution rings, from Sochi's unpreparedness to, well, Rio's unpreparedness. While there's always been a breathless nail-biting sense of WILL THEY MAKE IT as these competitions grow nearer, it seems like recently host cities are biting off much more than they can chew—and putting their citizens' livelihood at stake.
Now, with so many negative stories swirling around these two institutions, it makes you wonder: Is hosting these formerly hot global competitions a thing of the past? I looked at four possible futures for athletic spectacles like the World Cup and Olympics—and how they need to change.
A public that rejects the games
There is no doubt that the most worrying aspect of events like the Olympics and World Cup, based on history, is the question of what happens after the show leaves town. As we're seeing in Brazil right now, citizens feel like they were not properly consulted about the true costs and impact of the games, and are taking to the streets—and to Twitter—to voice their opinions.
This seems to be a universal sentiment: People in these cities are sick of being steamrolled by government and business officials who think they know best. In Oslo, which put together a beautiful bid for the 2022 games, public approval has fallen so low that the government will likely not be able to scrape together the votes needed to approve participation in the actual bidding process.
While public rejection of these games is not the norm, there is an inspiring precedent. After winning the 1976 Winter Olympics, Denver reconsidered, and famously voted to spurn the IOC and reject the Games. I talked to Richard Lamm, who helped lead the campaign as a young member of the state's general assembly.
It began when Lamm—who had a background as a CPA—realized that the Denver organizing committee's numbers didn't line up. "I started looking at the balance sheets and looking at their claims of costs and revenues, and I found that they had dramatically overstated revenues and underestimated the costs," he says. "They published their bid figures that just collapsed on them every time they turned around."
The Olympics that never happened, thanks to the people of Denver. Image via Denver Public Library
The potential of economic distress, coupled with the environmental threat of the egregious empire-building that was set to transform Colorado's beloved natural landscape, set Lamm in motion. After going to the local paper (one of which refused to touch the story; luckily Denver was a two-paper town at the time), Lamm organized a televised debate which began to sway public opinion, and in 1972, a public referendum voted down the Games—the first time in history that a city awarded the Games has rejected them.
Although Lamm was viewed as a traitor by many—"There are some people who barely speak to me," he says—he ended up being elected governor of Colorado, namely because of this anti-Olympics campaign, which is still thought to have saved Denver from financial devastation.
Over 40 years ago, the Denver referendum proved that people can fight back when they feel they're being pressured into a sticky financial situation by political leaders. Oslo is showing that the people's voices can be heard. The example of Brazil's Occupy-like demonstrations and social media campaigns for the World Cup are particularly interesting because they're also commentary on the Olympics, only two short years away. Will their protests extend to Rio's Olympic development and succeed in ousting the Games from Brazil?
Only rich nations will host
Even before the latest reports that Qatar bought the 2022 World Cup, FIFA has long been accused of bribery and corruption when it comes to awarding the games. Whether or not that will be proved in Qatar's case, FIFA's track record of demanding too much from the host cities has become a serious and disturbing trend. FIFA has been publicly attacked for its ridiculous demands—if you haven't yet, watch John Oliver's elegant takedown of their practices—like requiring South Africa to build an entire new court system just for the World Cup.
RAFAA's proposed Solar City Tower for Rio's Olympics, a solar-powered waterfall/observation tower
The IOC is also part of the problem, forcing cities to overbuild facilities and pushing for certain requirements that balloon budgets. In Rio particularly, the IOC has been extremely heavy-handed, which has many calling for Rio's organizing committee to tell them to back off and let them run the Games the way they want to—the Brazilian way, not the IOC's way.
Another issue is the move by both FIFA and the IOC to try and bring their shows to new cities in more developing nations. By choosing places like Qatar and Brazil, it's a great plan to diversify the games and bring the global competition to new audiences, but it's also a bigger gamble. Brazil doesn't have the facilities or the funding and must threaten its own livelihood just to host some soccer games. A country like Qatar has the financial stability to bankroll the games, but at what cost? The loss of 4,000 lives to build air-conditioned stadiums in 120-degree heat? Even during the 2012 London Olympics, the city was accused of displacing its poorest residents in the name of progress.
Does this mean that only cities with deep pockets (and possibly corrupt pockets) will be able to host the games in the future? With the number of cities pulling their names out of consideration, it certainly seems that way—and while it will probably appease FIFA and the IOC, that's not a good thing.
Over at CityLab, Kriston Capps brings up another intriguing possibility: That the games will increasingly go to dictatorships, who use the games to "buy" legitimacy on the global stage, rebranding themselves with a fresh new face for the world. Look at the apparent frontrunners for the 2022 Winter Olympics: Almaty, Kazakhstan, and Beijing—two places which have the money and the will to force the games onto their people. The possibility of World Cups and Olympics that are no longer "free" is perhaps the most frightening prospect of all.
Creating permanent venues
It's become an almost comical progression of events: A city wins something like the Olympics or World Cup, and begin building a shiny new stadium (or stadiums)—which are promptly abandoned after the glory is over.
This is a huge problem. At least for the World Cup, an entire country—not just one city—can shoulder the costs and development required to mount one of these competitions. When the U.S. hosted the World Cup in 1994, for example, the action was distributed between nine cities, which prevented the kind of economic burden from being imposed on one place. Of course, this works for soccer games, not a blitz of dozens of different sports, which is exactly why hosting the Olympics is so hard on cities.
One question keeps coming up: Why do these games need to rotate from city to city anyway? Why not have the Olympics or the World Cup in the same place every time? The cost of staging the games would go down significantly as new venues and infrastructure would not need to be built up and potentially abandoned. This idea of an Olympics Island—possibly a Greek isle, per tradition—has actually gained some momentum. (There would need to also be an Olympics Mountain for winter.)
Tokyo has just revised its $4.5 billion 2020 bid to include *only* 11 permanent venues, to combat rising costs
Another alternative is to get FIFA and the IOC to work together to develop or renovate exceptional sporting facilities on each continent—perhaps for each Olympic "ring" there would be designated venues, two per continent (one winter, one summer), that could also act as training facilities during the off-years. Yes, individual cities would lose the perceived economic boon and global attention, but they also wouldn't have to risk so much. Let FIFA and the IOC absorb the costs.
The good news is that cities have been thinking ahead. Already there is some of this sharing of facilities happening when you look at the crossover between the World Cup and the Olympics. Sochi's Olympic stadium will be reused for the World Cup in 2018 and Rio's renovated Maracaná stadium will be used for the Olympics in 2016.
Even better—what if the IOC and FIFA made one of the most environmentally progressive moves ever and declared that no new stadiums could be built just for cities to win their games?
A fiscally responsible competition
With all the negative press, economic issues, and international scandal, what city is crazy enough to ever want to bring the Olympics back? Los Angeles, of course.
L.A. recently announced its intentions to bid for the 2024 Summer Games—the same ones that NYC and Philly ducked out of. But L.A. has a pretty solid track record here. The city has hosted the Olympics twice already: Once in 1932, once in 1984. Both times, the city made money. In fact, due to smart investing, L.A. is still making money off the 1984 Games, which are widely regarded to be the most successful in history.
Those calling for Rio to stand up to the IOC should take a long hard look at Los Angeles, where the local organizing committee headed by Peter Uberroth did exactly that for the 1984 Summer Games. Only two new facilities were built, plus an Olympic Village which was repurposed as university housing. For the centerpiece of the Games, L.A. used a 60-year-old stadium! And they plan to use that same stadium again for 2024.
L.A.'s 2024 plans to reuse the Coliseum, built for the 1932 Summer Olympics
The strategies that helped L.A. be successful the first two times around will be employed again, says Barry Sanders, chair of the Southern California Committee for the Olympic Games, who is heading up the 2024 bid. "The key element for any proposal for L.A. is our flexibility. We have no need to build any new permanent venues—we might choose to, but we have no need to. We not only have enough venues, we have more than enough venues."
A large part of the plan will be focused on L.A.'s downtown, which is already undergoing a renaissance. According to Sanders, the plan would be to cluster the main area of activity along a downtown corridor, including building an Olympic Village in the highly dense, transit-accessible area. There will be another major difference: Where the Olympic Village was turned into residence halls, this time, the development will be turned into market-rate housing—something the city desperately needs. In this instance, the Olympics would simply catalyze the change that's already happening, says Sanders. "The Games would leave town and leave behind a sped-up and enlarged area of revitalization."
Sanders also sees the Olympics as good motivator for a city like L.A. to fix larger issues. "A lot of cameras come to the Olympics and they do see what you are, warts and all—and that's okay," he says. "It helps give incentive—you're having guests over, you fix up the living room. It's a great way to deal with issues when you have a set deadline." Before the 1984 Olympics, the airport was concerned about handling the extra capacity so it built a second level for arrivals. This time, the Olympics might help get the train to LAX, he says.
As Sanders described this L.A. of 2024—especially the possibility of an enhanced transit system—I found myself getting excited. Really excited.
Then I remembered something that Richard Lamm mentioned when he was talking about Denver's rejected bid—The Fever. "When you look at how many challenges we have in educating our kids and building roads, there's the idea that these big extravaganzas can 'save' cities," he says. "Then the Olympic bugles blow and people lose any kind of sense of proportion." And it's not just the Games, he sees it holding true for all kinds of sports: "Whether it's the local football team or sports stadiums—people seem to lose their sense of balance."
World Cup madness, Olympic fever, whatever you want to call it, is all very real. It's global! It's unifying! It's exciting! But it also prevents fans from thinking clearly and leaders from making good choices. Whether these cities—and the organizing bodies that control these games—can temper that temporary insanity with long-lasting, positive change for their residents will determine the future of this kind of international competition. Reform needs to happen, and it can't come soon enough.