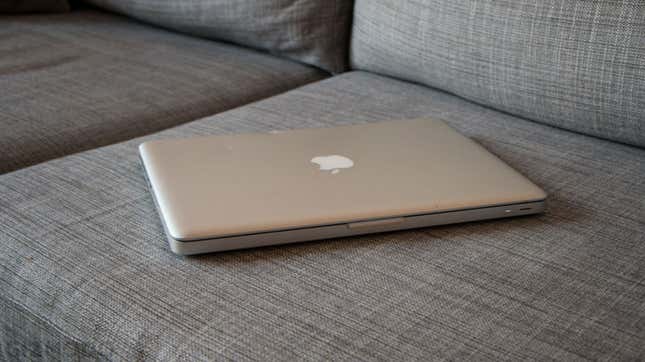 Twenty-seven years ago today, Apple introduced its first battery-powered Mac, the Macintosh Portable. I could take this time to reflect on 27 years of portable Macs and all they have given to us (the cameos in Sex and the City alone are life changing), but instead I'm just reminded that if feels like it has been 27 goddamn years since we got a new MacBook Pro.
Meet Microsoft's New Surface Laptops
It's actually been 490 days since the 15-inch MacBook Pro with Retina Display received a meaningful hardware update. But when you consider even the latest refresh of the MacBook Pro (released in May 2015), is rocking the same Haswell processor from 2014 (the 2013 had a Haswell, too, by the way), it feels a lot longer.
In fact, last month, Gizmodo's Alex Cranz argued that Apple's MBP is 4-years-old at this point, and that hasn't really been upgraded since. I don't know if I would go that far, but I do know that my now three-year-old, late-2013 15-inch MacBook Pro is in need of some attention.
So again, we ask: Where the hell are the new MacBook Pros?
Fortunately, rumor has it that a brand-new MacBook Pro is in the works. Apparently it will have a fancy OLED touchscreen in place of the function keys, and USB-C ports galore. We hope we see it soon.