People have been wondering why J.J. Abrams took the Episode VII screenwriting duties from Toy Story 3's Michael Arndt. According to Abrams, there's no insidious conspiracy and Arndt wasn't doing a bad job (at least that they're admitting to) — it's all about the scheduling.
You'll recall we told you that Disney wanted Star Wars: Episode VII to come out in 2015 no matter what, and therein lies the problem — Arndt apparently wasn't going to hit the very quick deadline. As Abrams explained at a conference call:
It became clear that given the time frame and given the process and the way the thing was going that working with Larry in this way was going to get us where we need to be and when we needed to be. Working with Larry Kasdan, especially on a Star Wars movie is kind of unbeatable. ...

Working with Michael was a wonderful experience and I couldn't be a bigger fan of his or adore him more, He's a wonderful guy and was incredibly helpful in the process. [This event] doesn't preclude working with Michael again in the future, he is one of the best writers around.
Of course, this doesn't preclude the possibility that Arndt work was terrible or something, but again, given that Abrams is going to be in a terrifying rush to get the movie finished by 2015, and Kasdan has had more Star Wars screenwriting experience than everybody besides George Lucas, this does make a lot of sense. And I also can see Arndt not wanting to churn out a rush job just for Disney CEO Bob Iger's Excel spreadsheets.
Still, the biggest problem remains: Can Abrams make this movie in a little over a year and a half, and still make it good? We aren't going to have to wait that long to find out.
G/O Media may get a commission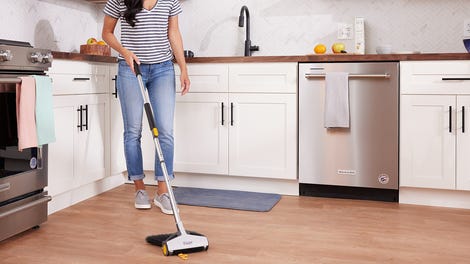 BOGO 50% Off
Flippr - BOGO 50% Off
[Via /Film]