Next week, Cheeky Frawg Publishing will release a collection of stories and novels from Finnish author Leena Krohn. The collection is a major translation for the author, and we've interviewed editor Jeff Vandermeer about the project.
Leena Krohn: Collected Fiction is a collection that introduces a wide range of English-language readers to the author for the first time. The collection contains a range of her works, from novels such as Pereat Mundus, The Pelican's New Clothes, Tainaron: Mail From Another City and a number of short stories, as well as some critical essays.
We had a chance to chat with Jeff Vandermeer, who oversaw the editing and translation of Collected Fiction.
When did you first read Leena Krohn's fiction, and what about her writing style appealed to you?
G/O Media may get a commission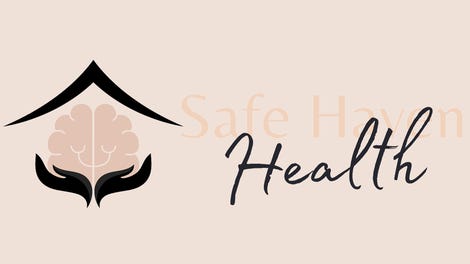 Addiction counseling
Safe Haven Health
I first read Tainaron as a stand-alone book back in 2003, now included in Collected Fiction. It's about a nameless narrator writing home while living in a foreign city populated by giant, intelligent insects. Each of the letters is a gem of compressed storytelling and not only works as a stand-alone but has an underlying symbolism. What I loved about Tainaron was this mosaic way of putting a novel together, but even more so how Krohn manages to make the most surreal concept pragmatic and tactile. She makes the impossible believable, and often in a way that's both direct and poetic. I also loved—and love in her other work—how she deals with the natural world.
What distinguishes Krohn's stories, and by extension, the larger body of Finnish speculative fiction from what else is out there?
Finnish writers typically have a good eye for nature and write in an interesting way about the natural world. I don't mean that they write nature narratives, but that in their stories there's an awareness of ecology and of nature that is very sophisticated and interesting. This isn't true of all Finnish writers, but several have told me it is a major theme. Some of Johanna Sinisalo's novels share this propensity, and I think it's a timely focus, given the uncertainties of climate change and our need to redefine our relationship to our environment. And certainly Nordic fiction in general seems of use in this sense—look at the work of Swedish sensation Karin Tidbeck or the poetry of Aase Berg. You can also see this in Finnish Weird, which readers can sample in two lovely downloads. Hopefully with the World SF Convention being hosted by Helsinki in 2017, more English-language readers will encounter the wealth of great Finnish writing out there.
What is it about the natural world appeals to you? It's certainly prevalent in your own fiction.
I grew up in Fiji, surrounded by a very complex ecosystem, and everywhere I've been I've found a great deal of solace and reflection in the natural world. It is, in fact, the world we live in, even as we've transformed so much. When we forget that—and we forget too much, too many times—we lose a pretty vital connection. It's not a fluke that research says going for a walk or hike in nature is soothing and settling. We also share this world with so many creatures more sophisticated than we are…and that is their world. Understanding this is now vital to our own survival on this planet.
Cheeky Frawg Books has published several translations recently: Karin Tidbeck's Jagganath comes to mind. What goes into translating these works?
Sometimes it is a matter of the author translating their own work into English or writing some fiction in English directly, as with Tidbeck. Sometimes, as with the Leena Krohn Collected Fiction, we acquire rights to existing out-of-print translations and supplement that with new translations by a variety of translators. Collected Fiction has 8 or 9 translators, and we enlisted the help of Finnish fiction writers like Viivi Hyvonen and Leena Likitalo, who we felt would bring their writerly sensibilities to the job. J. Robert Tupasela provided additional translations and served as a consulting editor. And Hildi Hawkins was a stalwart—in that most existing translations of Krohn's work had been by her. Then, of course, you check your work with the writer. So the larger projects it's more like editing an anthology—a lot of moving parts and decisions to make.
What role do you see translated speculative fiction playing the larger genre pool?
In the English-language world, we're impoverished, I believe, if we don't have access to the full picture. We like to center ourselves in the middle of SF/fantasy when, in fact, you could do an entire big anthology of twenty-century Latin American SF/Fantasy that would be the equal of anything from US/UK writers. So it's really important to foster a cosmopolitan, open attitude toward works from other countries—both in translation and in English, because sometimes writings by non-UK/US/Australia writers written in English are made invisible, too. But when this happens it is to our detriment most of all. No one wants to wind up living in a literary provincial backwater—and without the totality of world literature, that's what happens. But also—this stuff is immensely entertaining and fun and beautifully written. Who wouldn't want that?

What translations do you have coming up that you're particularly excited for?
The Krohn project, all 850 pages of it, has taken up so much of our time that I can't even think ahead that far. But I would point readers to both Pasi Jääskeläinen's recent Rabbit Back Literature Society and Johanna Sinisalo's forthcoming The Core of the Sun (Grove Press).
Not to mention these remarkable fantastical works in translation published by mainstream literary houses in 2015. All of these books are amazing and entertaining.
The Musical Brain by Cesar Aira, translated by Chris Andres (New Directions)

The Librarian by Mikhail Elizarov translated by Andrew Bromfield (Pushkin Press)
Beauty is a Wound by Eka Kurniawan, translated by Annie Tucker (New Directions)

War, So Much War by Merce Rodoreda, translated by Maruxa Relano & Martha Tennent (Open Letter)

Cat Country by Lao She, translated by William A. Lyell (Penguin Modern Classics)

Leena Krohn: Collected Fiction will be released on December 7th.