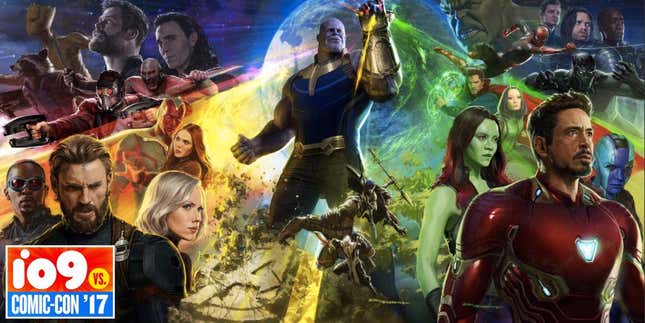 We can pretty much assume that Avengers: Infinity War and the fourth Avengers film will kill off one or more superheroes. Obviously Joe Russo, who co-directs both with his brother Anthony, wouldn't name names on the San Diego Comic-Con red carpet—but he sure did take an ominous tone when we asked him what to expect.

SDCC: Joe Russo talks Avengers
Avengers: Infinity War is due out May 4, 2018. The Marvel Cinematic Universe film stars Robert Downey Jr., Chris Hemsworth, Mark Ruffalo, Chris Evans, Scarlett Johansson, Benedict Cumberbatch, Don Cheadle, Tom Holland, Chadwick Boseman, Paul Bettany, Elizabeth Olsen, Anthony Mackie, Sebastian Stan, Danai Gurira, Letitia Wright, Dave Bautista, Zoe Saldana, Josh Brolin, and Chris Pratt.
Balancing Fan Expectations in The Mandalorian
Read more from io9: