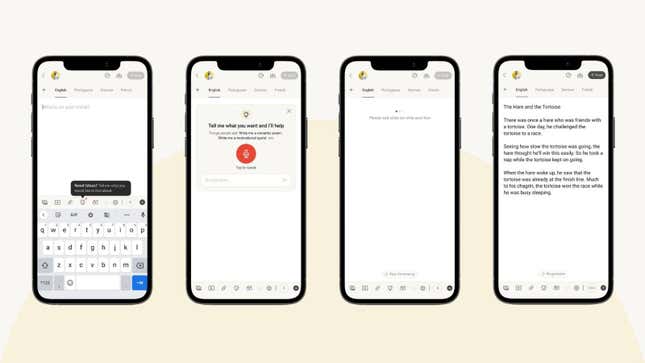 Twitter-rival Koo, is bringing its own ChatGPT feature to its platform, saying it will assist users with writing more profound posts. Koo announced the addition on Monday, calling it a "global first" and saying it will be rolled out to the public soon.
The India-based microblogging platform expects the feature to help creators to draft their Koos by suggesting the top news stories for each day, helping users find well-known quotes, and upon request, drafting the post or blog based on the creator's response to themed prompts.
When asked for comment, Koo directed Gizmodo to a press release on its site where Co-Founder Mayank Bidawatka said the company is looking to find ways to innovate its site and help users create better content. "We are always looking for ways to make content creation easy for our users and the integration with ChatGPT will provide creators with intelligent help at their fingertips," Bidawatka said.
"We are the first microblogging platform in the world to integrate this tool as a part of our creative flow and hope to get surprised by the various ways creators use this intelligent tool."
Koo launched in March 2020 and has quickly "become the second largest multi-lingual microblogging platform available to the world," according to the company's site. The app works in more than 20 languages, boasts more than 50 million downloads, is used in more than 100 countries, and has at least 7,500 well-known users across sports, politics, media, and more.
G/O Media may get a commission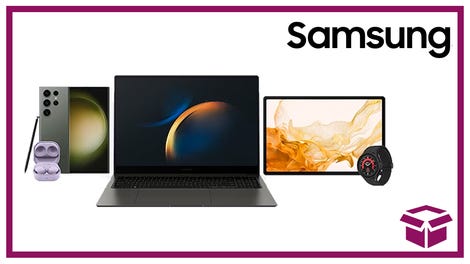 24 hour deals
Discover Samsung - Daily Deal
Koo told Gizmodo in a separate press release that the company "has been consistently innovating to provide several global-first features for the microblogging 2.0 era including free self-verification, talk-to-type to post Koos, ability to edit Koos, and its patent-pending Multilingual Koo feature which enables users to post simultaneously in multiple languages."
Active users are rewarded for posting on the site daily by receiving Koo coins, which can be redeemed by withdrawing them and turning them into coupons or vouchers but will expire on March 31. To accrue Koo coins, the user must be active on the site daily from 12 a.m. to 11:59 p.m. but will lose any coins if they log out of their account or clear their cache.
The ChatGPT feature aims to provide a quicker and simpler way for users to post daily, and can be used by physically typing the content prompts into the ChatGPT tool, or they can use the voice command feature. Koo is rolling out the ChatGPT feature first to verified accounts before eventually making it available to all users.
Speaking about why ChatGPT is being integrated, the company explained on its site, "Koo wants to connect people better, empower them to express themselves in a language of their choice, have a stage for their voice and melt language barriers that prevent inter-lingual communication."