Right now the stores are flooded with shoppers trying to squeeze in some last-minute gift shopping. So what's a discerning science fiction fan to do? Don't settle for the final scraps at the stores — we've compiled a list of presents you can make or purchase online, without any threat of "out of stock" signs. It's a last minute gift guide that will make your loved ones think you planned ahead.
One Season Of The Greatest TV Show Ever Made
Catch your friends and loved ones up on a quality science fiction show they may have missed. Twin Peaks, Firefly, Fringe, True Blood, Doctor Who (starting at around 2005) — it's all on itunes. And if you're not into gifting a whole season's worth of shows why not give a classic movie, such as Total Recall or The Thing? It's as easy as heading over to itunes and clicking "gift."
But if itunes isn't your thing, why not a subscription to Netflix Instant watch or Hulu Plus, which has shows like Misfits and American Horror Story?
G/O Media may get a commission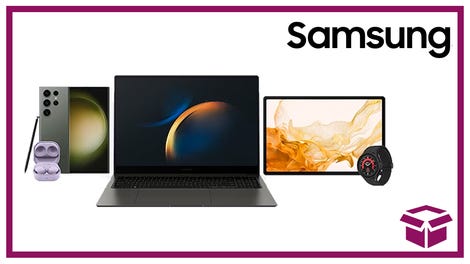 24 hour deals
Discover Samsung - Daily Deal
Action Figure Men Wreath
However, if you want to give a more tangible gift we recommend crafts. Starting with this amazing Army Men wreath created by JacquieLongLegs. Complete instructions on how to assemble the ring of plastic men are on her site. But if you don't have a bunch of Army Guys handy, you can always fashion a wreath out of old action figures you're willing to part with.
Museum Tickets
Support the sciences, arts and more by gifting tickets to a local museums. Explore a German submarine (the U-505) or the Smart Home at Chicago's Museum of Science & Industry. Have Breakfast with Biologists at the Georgia Aquarium. Explore a New York building that housed over 7,000 immigrants at the New York Tenement Museum. Explore space with astronomer Ted Williams at the Hayden Planetarium (at the Museum of Natural History). I know we haven't listed them all so please if you know a museum that has a great program that would make a super gift please put it in the comments!
Kermit the Frog Sleeping Mask
Or give this amazing DIY Kermit the Frog sleeping mask, also from JacqueLongLegs — perfect for the dreamers and muppet lovers among your friends. No stuffed Muppets were harmed in the making of this mask, it's just felt and a split ping pong ball!
Admiral Ackbar Sock Monkey
If you're skilled with the knitting needles would you please please please download this amazing Star Wars sock monkey pattern on Etsy, and fashion us a lovely Ackbar baby?
Homemade Bug Out Bag
Give the gift that says, "I care what happens to you after the apocalypse." Making a Bug Out Bag is easy as all the essentials can be found at any Wal-Mart, Target, Bodega, or just simply throw a bunch of things from your house into a backpack. Here we'll get you started on the list:
Water, Energy Bars, Dried Fruit, Ziplock Bags, Socks, Bandanna, Underwear, Hat, Tarp, First Aid Kit, Fire Starters, Flashlight (hand-crank light is the best), Batteries, Travel Size Bottles of Booze, Glow Sticks, Rope, Bug Repellent, Blow-Up Dinosaur, Sun Block, Eye Patch...
Image via Gear Patrol which is just lousy with all kinds of amazing bug out bag tools, etc. Top image from Zombie Survival Kit Decal.
Dalek Wrist Warmers
Knit a pair of Doctor Who-inspired Dalek wrist-warmers. Perfect for the constantly texting companion. Grab the pattern over at Etsy.
Lemon Cake!
Start a holiday incest orgy at your next secret Santa swap with lemon cakes from George R.R. Martin's A Game Of Thrones. LET THERE BE LEMON CAKE.
Finn Hat from Adventure Time
Don't let your kids be the only creatures on the block without an Adventure Time accessory. Behold the Crocheted Finn hat, which allegedly doesn't take that long to stitch.
Homemade Terrarium
Stylish and hard to kill, the Tarrarium can be made from an old sauce jar from your pantry. While you'll still have to go to the garden shop to pick up the plants to add to your tiny little ecosystem, we bet it will be infinitely less crowded than Toys 'R' Us. Here's a wonderful guide on how to build a Terrarium gift at LilSprinkles. And another guide about building a Terrarium out of a lightbulb from Hipster Home.
Polar Bears
When in doubt, adopt something adorable. For $50.00 you can adopt a Polar Bear from the World Wildlife Fund. Any recipient who scoffs at the plight of the Polar Bears is a bad person — and you'll make off looking like a saint.