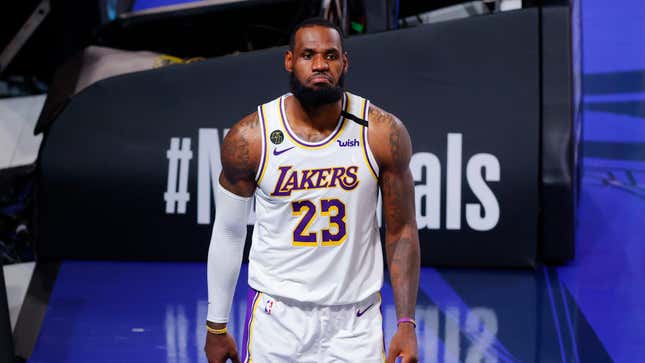 The battle between Twitter CEO Elon Musk and the legacy verified accounts with blue checkmarks that for years made the platform attractive is at a standstill—for now, at least. April 1, the day Musk said he would remove checkmarks from anyone who didn't pay $8 for Twitter Blue, came and went, but the blue checkmarks remained.
While some speculated that the delay was simply technical, given that there is no surefire way to remove batches blue checkmarks, I'm betting all those high-profile Twitter users railing against the change and declaring that they wouldn't pay Musk $8 made the head honcho hesitate. Some of those cranky blue checkmarked users included LeBron James, Chrissy Teigen, and Ice-T.
"oh my god just take the checkmark already who cares," Teigen tweeted on March 31.
On the media and organization side, The New York Times, the Washington Post, the Los Angeles Times, Insider, BuzzFeed, and Politico were nay on paying for blue checkmarks (Gizmodo also isn't paying). The White House also does not plan to fork over the cash.
As Nathan Hubbard, Twitter's former vice president of global commerce and media, put it: "tweets from high-profile people with blue checkmarks are Twitter's lifeblood." In fact, almost all of the engagement on Twitter happens with high-profile accounts, he explained.
"[W]hat Twitter is going to start doing [on April 1] flips the equation - it is going to ask its most important creators to *pay Twitter* instead of the other way around," Hubbard tweeted on March 31. "If most OG blue checks stop tweeting in protest of being asked to pay to create the content that Twitter lives by…Twitter dies."
So Musk held off. However, to save face, he simply made it more difficult to tell who had a legacy blue checkmark and who had paid for it with their Twitter Blue subscription. To be petty, Musk did take away the New York Times' official checkmark.
"This account is verified because it's subscribed to Twitter Blue or is a legacy verified account," read the new message that appears when you hover over a blue checkmark.
Responding to a tweet about the change reading "checkmate," Musk replied with "😌," the relieved face emoji. Confusion erupted among people with blue checkmarks across the platform, although at least some former critics thought it was OK.
"I can live with this. This is a good compromise @elonmusk," actor William Shatner said in a tweet. "My best, Bill."
Click through to see more than a dozen celebrities who said "thanks but no thanks" to paying for their blue checkmarks.