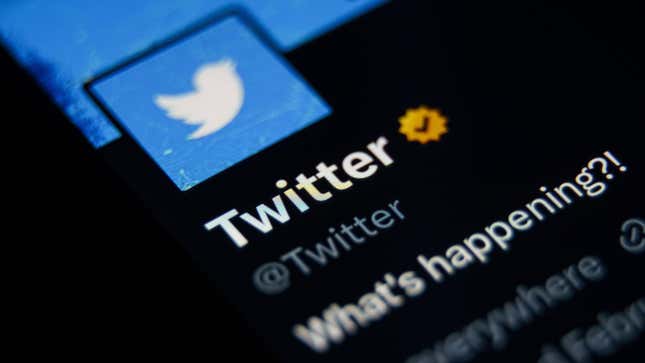 After sparking a heated debate for saying he would take legacy blue checkmarks away from verified accounts beginning on April 1 if those users didn't pay $8 for Twitter Blue, Twitter CEO Elon Musk backed away from his threat. To save face, though, Musk has simply made it harder to tell the difference between verified accounts and Twitter Blue subscribers.
Twitter Verification is a Hot Mess
"This account is verified because it's subscribed to Twitter Blue or is a legacy verified account," reads a new message when you hover over someone's blue checkmark. The message replaced an earlier notice that said: "This is a legacy verified account. It may or may not be notable."
When followers asked him about the new message, Musk simply responded with "😌," the relieved face emoji.
People ranging from celebrities to reporters that were given blue checkmarks by Twitter's previous management, which verified noteworthy accounts and ensured people were actually who they claimed to be, spent last Friday bidding adieu to their checkmarks and stating they would not pay the company $8 to keep them. However, April 1 came and went, and the blue checkmarks largely remained. (One exception was the official New York Times Twitter account, whose checkmark Musk removed after one of his followers pointed out the news outlet proclaimed it wouldn't pay.)
Questions ensued. Was it possible that Twitter simply didn't know how to remove the blue checkmarks? According to the Washington Post, Twitter's previous verification process was done manually, with employees keeping track of verified accounts on an internal spreadsheet. The Post reported that in the past, there was no way to reliably remove blue checkmarks en masse, which forced workers to remove them one-by-one. Sometimes, even that didn't work.
It's also possible that Musk finally realized what many users with legacy blue checks had told him: People with legacy blue checkmarks are Twitter's lifeblood. And many were not happy about being told to pay up.
"Hey @elonmusk what's this about blue checks going away unless we pay Twitter? I've been here for 15 years giving my ⏰ & witty thoughts all for bupkis. Now you're telling me that I have to pay for something you gave me for free? What is this-the Colombia Records & Tape Club?🙄" Star Trek actor William Shatner tweeted at Musk on March 25.
LeBron James was another celebrity who made heads turn when he tweeted goodbye to his blue checkmark on March 31.
"Welp guess my blue ✔️ will be gone soon cause if you know me I ain't paying the 5. 🤷🏾‍♂️"
Current and former Twitter employees also warned Musk about the importance of blue checkmarks. Nathan Hubbard, who once served as Twitter's vice president of global commerce and media, tweeted that part of the fun of Twitter was that users knew that they were interacting with and sharing their thoughts with real thought leaders. Hubbard also warned of the danger of asking Twitter's most important creators to pay Twitter instead of the other way around.
"If most OG blue checks stop tweeting in protest of being asked to pay to create the content that Twitter lives by…Twitter dies," he said, adding: "The likely sequencing will be like LeBron: first, give up the check and not pay. But as the experience degrades and impersonation abounds, creators will start to wonder why they'd contribute content to a platform and company that holds them in such contempt."
In the end, whatever the reason, noteworthy accounts that were verified remained verified, although whether that check will remain is as murky as ever.