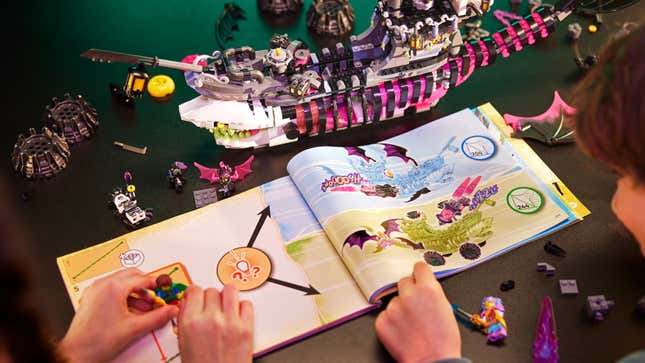 Building official Lego sets has always been a linear experience: you start on page one of the instruction book, and work your way through each step, one by one, until you end up with the model pictured on the box. But with Lego's new DREAMZzz line, builders finally have a say in how the model they're building turns out.

Although The Lego Movie and Ninjago are two of the more popular movies and TV series featuring plastic bricks, Lego has actually been churning out animated series, movies, and direct-to-video specials since as early as 2003 with its now-retired Bionicle line. Today, the company announced its latest animated property, a new streaming series called Lego DREAMZzz that will premiere on May 15 on platforms like Netflix and Amazon Prime, but can also be watched, completely free, on Lego's YouTube channel.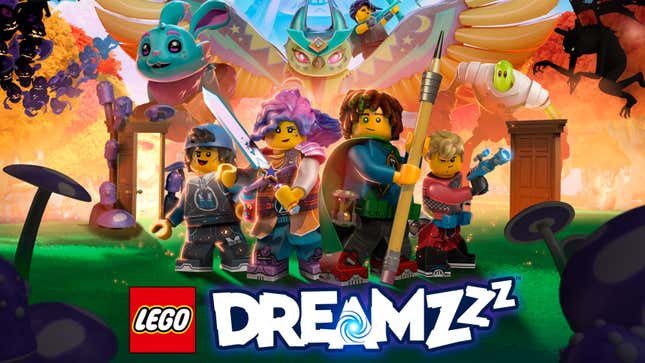 As the animated series' title strongly implies, Lego DREAMZzz is all about exploring the often confusing, but always completely original, world of dreams (and nightmares), and the show's storyline involves five school friends (Mateo, Izzie, Cooper, Logan, and Zoey) who become part of a secret agency that allows them to consciously explore the dream world and solve problems, or defeat enemies using something called "dream crafting," where they build or modify real world objects using a heavy dose of imagination.
The show is targeted at younger viewers who are happy to modify and upgrade their own official Lego sets (something Lego encourages as evident by the plot of the original The Lego Movie, even if many AFOLs—adult fan of Lego—struggle with the idea) and the Lego DREAMZzz storyline carries forward to a collection of 10 new sets, debuting later this Summer on August 1, that are loosely based on reality. Imagine having a dream where you're riding on a school bus that turns into a rocket ship, and you'll understand the inspiration behind the new DREAMZzz sets.
What's unique about the new collection of Lego sets is that, for the first time, as kids get near the end of the instruction manual, they're given the option to complete the set in two different ways. It's reminiscent of those classic 'Choose Your Own Adventure' books from the '80s and '90s that had readers making decisions on behalf of the characters, and jumping around the book to create a unique storyline, but with the Lego DREAMZzz sets, it's all about customizing the model to accomplish different tasks.