Tilt-shift photography is all the rage. It's based on a type of lens that distorts perspective and focal plane to create atmospheric blur effects. Tilt-shift lenses are usually cray expensive, but Lensbaby makes a whole line of blur-tastic lenses for cheap. Their newest toy for a DSLR, the Spark, only costs $80. But does it deliver anything worthwhile?
What Is It?
A tiny fixed-aperture 50mm prime lens that bends to create blur effects in your photos.
Who's It For?
Photo enthusiasts looking to infuse their pics with a certain je ne sais quois that typical digital cameras lack.
Design
Unique. Looks like a tiny round accordion. Aside from the lens elements, it's all plastic and extremely lightweight.
G/O Media may get a commission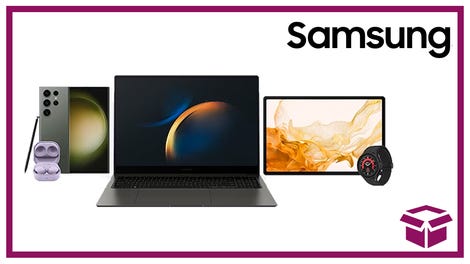 24 hour deals
Discover Samsung - Daily Deal
Using It
Instead of spinning a ring to change focus, you push, pull, and bend the Spark to place that sweet spot of focus on your subject. It can be a frustrating process, and definitely takes time, practice, and a steady hand to learn how the lens behaves. Have a look at our results here.
The Best Part
This is likely the cheapest lens you will ever buy for a DSLR, and some of the images you can get out of it are really unique and pleasing. At $80, you won't feel too bad if you rarely use it, and it's nice to get interesting results without just relying on a Photoshop filter.

Tragic Flaw
The fixed aperture, for sure. F/5.6 is slow, and really limits the scenarios that can shoot decent quality pics. Lensbaby's more expensive line of lenses have much wider maximum apertures which offer easier exposing and more flexibility.
Test Notes
The Spark's fixed f/5.6 aperture limits your shooting to daylight or well-lit settings.
The lens doesn't communicate at all with your camera. It's all manual, all the time. And since it has a fixed aperture, you are only left with shutter speed and ISO adjustments.
Close-up shots are not going to happen.
Getting focus just right depends on how far you are from your subject, and the degree of blur you'd like to achieve. We found that the farther away our subject was, the easier it was to focus, and the better our pictures looked.
Make sure to adjust your camera's diopter. If it is not adjusted properly, the area you see in focus through the viewfinder will not actually be in focus when you review your images.
The Spark is available with either a Canon or Nikon mount.
Our test images were shot with a Canon 5D MKIII and Canon 7D.
The Lensbaby website provides a really nice and simple tutorial for adjusting your camera settings and manipulating the lens properly.
Should You Buy It?
This is a tough one. The Spark has extremely limited uses. Most pictures you take with it will not come out with that dreamy feel you see in the sample photos on Lensbaby's website. The fact is, we were able to squeeze 3 or 4 useable shots out of every 10 we took.
That said, it is a fun tool that comes quite cheap. If you put in the time to learn the ins and outs, the shots that are keepers are really a joy to look at.


Lensbaby Spark
• Focal Length: 50mm
• Aperture: f/5.6 (fixed)
• Focus: Manual
• Optics: Multi-coated glass doublet
• Price: $80
• Gizrank: 3.5