Researchers in France have uncovered the strongest evidence yet that the Zika virus can trigger a paralysis-causing nerve syndrome called Guillain-Barré.
The new study, published in The Lancet Medical Journal, suggests that regions in which the Zika virus is currently active will see a rise in cases of the condition. Still, it's important to note that while the new study strengthens the link between Zika and GBS, scientists say that more evidence is needed to be conclusive.
Guillain-Barré Syndrome (GBS) is a rare disorder in which the body's immune system attacks the nervous system. Symptoms appear a few days after exposure to Zika, and include weakness or tingling sensations in the legs, arms, and upper body. More severely, it can cause blood infections, lung clots, and cardiac arrest. Complete paralysis can also occur, and it can be fatal if it affects muscles that control breathing.
Guillain-Barré Syndrome joins microcephaly—a condition that causes abnormally small heads in newborns—as a Zika-linked disorder. The virus is primarily spread through mosquitoes, but sexual transmission is also possible. And like microcephaly, the connection with Zika is strong, but not definitive. It is strong enough, however, that the World Health Organization has declared Zika an international health emergency.
For the study, the researchers looked at 42 cases of GBS in French Polynesia between October 2013 and April 2014, an area that was experiencing the largest Zika virus outbreak at the time. During this same period, there was a significant increase in reports of GBS. The new research shows that of these 42 cases, 100 percent of them showed evidence of a previous Zika infection. A research team led by Arnaud Fontanet of France's Institut Pasteur has now calculated the estimated risk of developing GBS at 2.4 for every 10,000 people infected by the Zika virus.
G/O Media may get a commission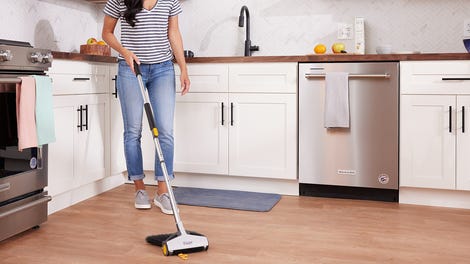 BOGO 50% Off
Flippr - BOGO 50% Off
"The regions which are affected by the Zika virus epidemic are likely to see a significant increase in the number of patients with serious neurological complications, and when possible, should increase the capacity of health-care facilities to receive patients needing intensive care," commented Jeremy Farrar, an infectious disease specialist, in an emailed statement.
[The Lancet Medical Journal via Scientific American and The New York Times]