Lyft successfully capitalized off this weekend's #DeleteUber campaign, besting its biggest competitor in the App Store for the first time ever.
As the groups of people protesting Trump's drastic executive order preventing refugees and immigrants from seven predominantly Muslim countries, an online boycott of Uber also began brewing. The multibillionaire ridesharing app was widely criticized for its CEO's toothless response to the immigration ban. After the New York Taxi Workers Alliance announced it would halt passenger pick-up at New York's JFK airport in solidarity with the protesters, Uber announced it would temporarily remove surge-pricing in the area, which was seen as breaking with the NYTWA's strike.
Like any good business, Uber's prime competitor saw opportunity in #DeleteUber campaign. Lyft donated $1 million to the ACLU to "defend our constitution." It paid off. San Francisco-based analytics firm App Annie told The Verge that Lyft's iOS downloads on Sunday were twice the company's average. TechCrunch reported that Lyft rose from #39 to #7 in the App Store.
While boycotting Uber sends a powerful message to the company, we shouldn't be so quick to celebrate Lyft. On Jezebel, Madeleine Davies called Lyft's million-dollar ACLU donation "a cynical corporate power grab that's as opportunistic—if not more so—as Uber dropping surge pricing in correlation with a taxi strike."
G/O Media may get a commission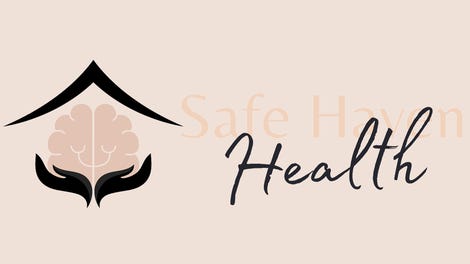 Addiction counseling
Safe Haven Health
The reasons you should boycott Uber extend far beyond the company's response to Trump's immigration ban. Both Lyft and Uber actively work against the interests of their employees. Together the two companies sued the city of Seattle over an edict that allowed "on-demand workers to unionize," which was dismissed by a judge last year.
Although Uber CEO Travis Kalanick was widely criticized for his ties to Trump, one of Lyft's major investors is Trump's tech adviser Peter Thiel, who notably funded an anti-First Amendment crusade that brought down our late sister site, Gawker. Thiel has yet to speak out against Trump's immigration policy. One of Thiel's spokesmen told Forbes, "Peter doesn't support a religious test, and the administration has not imposed one."
Meanwhile, conservatives are starting a #DeleteLyft campaign. But joke's on them! Ethical decision-making is impossible under late capitalism, and choice is an illusion. It's Coke vs. Pepsi, and as even as a Diet Coke enthusiast, I can recognize they're more or less the same damn bubbles in a different shiny can.