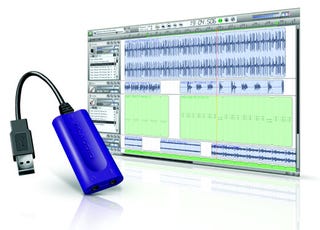 M-Audio's Session software can be easily described as Garageband for the PC. Up until now, you could only get a copy of it by buying a Fast Trak USB device from M-Audio. But starting today, August 15th, Session is available as a standalone purchase for $49.
Session ships with 3.5GB of loops and instrument content, and comes with an M-Audio Micro USB device that "gives users an ASIO (audio streaming in/out) driver (the industry standard for music-creation drivers)". Plus, it's pretty much guaranteed to work well with M-Audio's wide array of musical peripherals, making your PC recording that much easier.
Product Page [M-Audio]
A screenshot of the Session UI after the jump.