Whether on the battlefield or just in a parade, humans aren't the only animals who need to don a defensive layer. These suits of armor were made for fighting animals, from horses to dogs, and they are as stately as they are adorable.
The Mughal War Elephant Armor, now at the Royal Armouries in Leeds
Made of iron panels and chains around 1600, and brought to England in 1801 by Lady Clive.
G/O Media may get a commission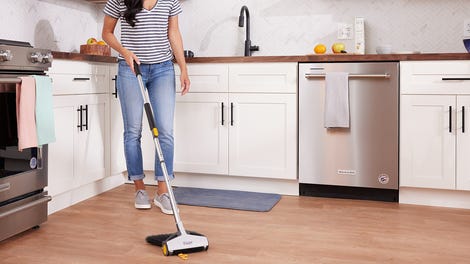 BOGO 50% Off
Flippr - BOGO 50% Off
Cotton was used under the armor to make it more comfortable for the animal.
(via Akaal Arms)
Elephant Armor… for a Horse?
On June 21, 1576 the army of the Mughal Empire and Mewar met at Haldighati. The leader of Mewar equipped his horse, Chetak with an armor with a trunk that made Chetak a baby elephant to help avoid attacks from the sword-holding elephants of the enemy. Well, the plan didn't work.
(via Tim Carter/Flickr)
Japanese horse armor in the MOA Museum of Art, Atami, Japan
(via Randy Lane)
Cat and Mouse Armor by Jeff de Boer
More of Jeff's elaborate suits of armor are available at his website here.
(via Jeff de Boer and Obey The Kitty)
A shaffron of horse armor for field and tournament, made for Nicolas "the Balck" Radziwill, one of the most important nobles in Poland and Lithuania in the 1550s, by Kunz Lochner in Nüremberg
(via The Metropolitan Museum Of Art)
An amazing example of Medieval horse armor in the Kunsthistorisches Museum of Vienna, Austria
(via we_like_it)
Medieval Elephant Armor from the National Museum in New Delhi
(via Chris Ilsley and Justin Mears)
Animal armor by Lilith Eberle
(via College Of Fine Arts/Illinois State University)
The only surviving example of Japanese dog armor from the mid- or late Edo-period (early 1800s)
This one-of-a-kind suit was for sale on the Japanese antiques site Toraba in 2006 and sold to an unknown English museum.
General opinion is that this set was made from a dog belonging to a very senior samurai, possibly a daimyo, who apparently was extremely found of this canine companion [...] This set is of dubious practical value, and was almost certainly produced as a novelty item to appease the whim of an apparently very wealthy, powerful, and one can only assume, somewhat eccentric samurai warrior. The armour was most like used likely limited in its use to being worn during [...] formal parade-like situations. – according to Toraba.
(via Toraba/Internet Archive)
Armor for King Sigismund Augustus of Poland from the 16th century
(via Tygodnik and The Royal Armoury, Stockholm)
Are you a D&D fan? Buy this armor for your little dog from Organic Armor!
(via Organic Armor and Weekly Geek Show)
Matching German horse and man armor by Kunz Lochner, Nüremberg, 1548 (now in the Metropolitan Museum of Art, NYC)
(via Peter Roan)
Equestrian Armor of Maximilian I, made by Kolman Helmschmid, Augsburg, 1517-1518
(via National Gallery of Art)